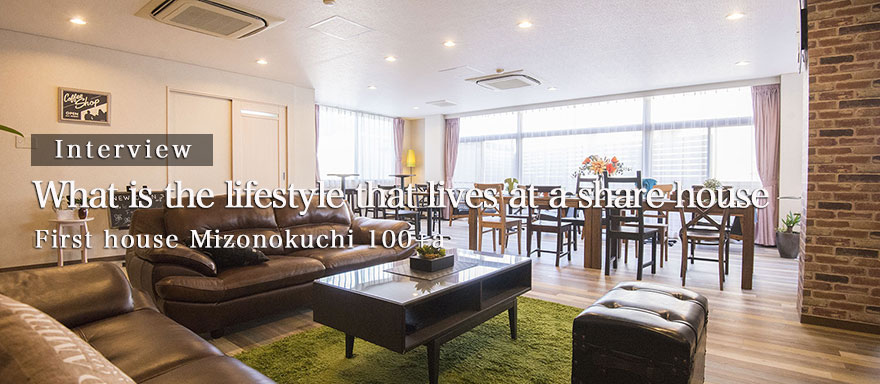 A day in a share house "First house Mizonokuchi 100+a"
Where should I live next year? It is a season to prepare a coming year, and not only from Tokyo, people from outside Tokyo or abroad start thinking about a new place to live for their new job or study.
As same as apartments, it is possible to check the floorplan or interior design of share houses when we view them, but is it all information we need? We know there is little more, something like only the residents know what the real life there.
 So today, with a help of a resident in "First house Mionokuchi 100+a", a big share house which is just opened last year in Mizonokuchi, Kanagawa, we will report a life in a share house! It is amazing that 62 rooms can be used at a maxmum. It may be different from your image of share house, we hope you will have an interest in the life with a lot of people with this report!
More details about "First house Mizonokuchi 100+ a"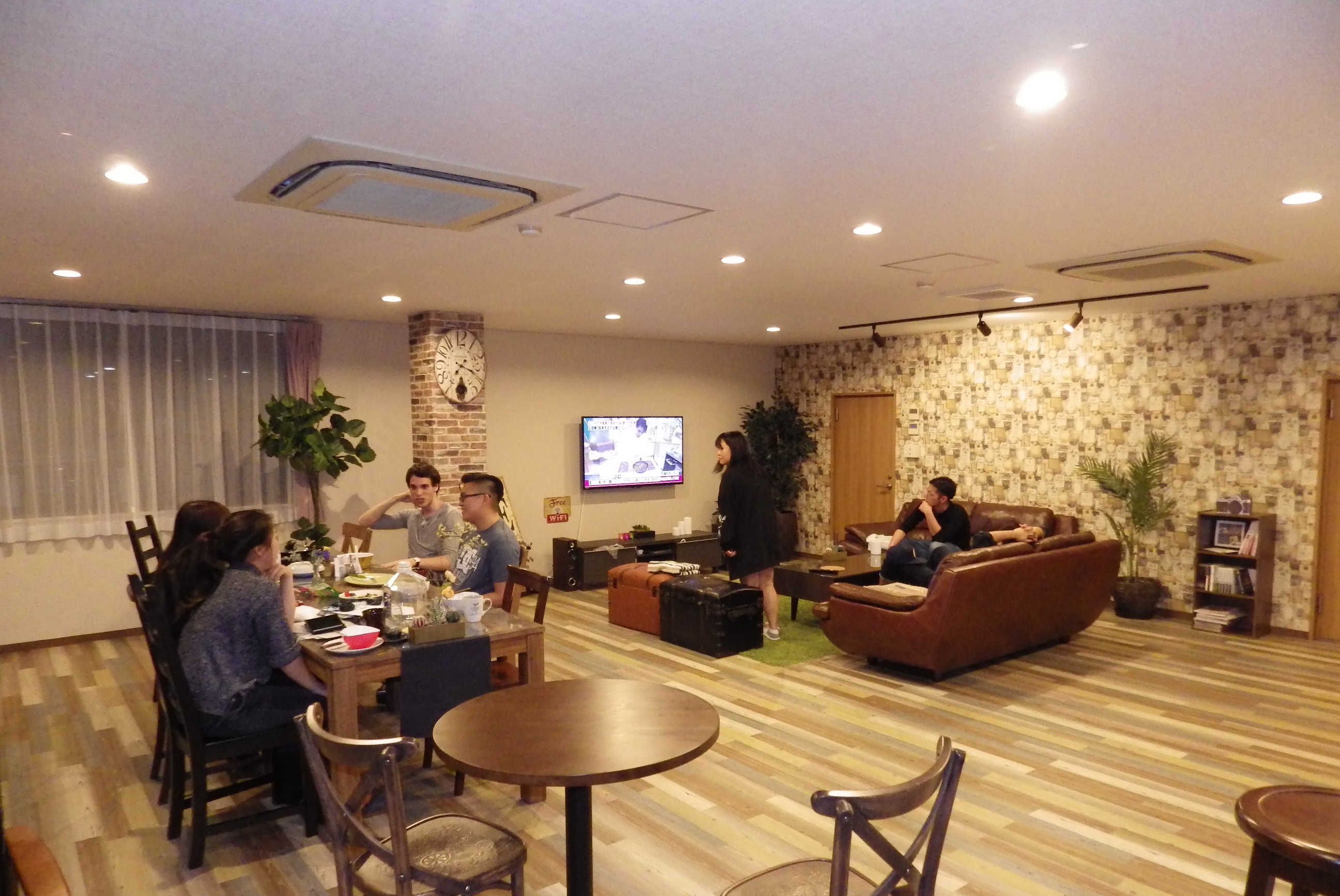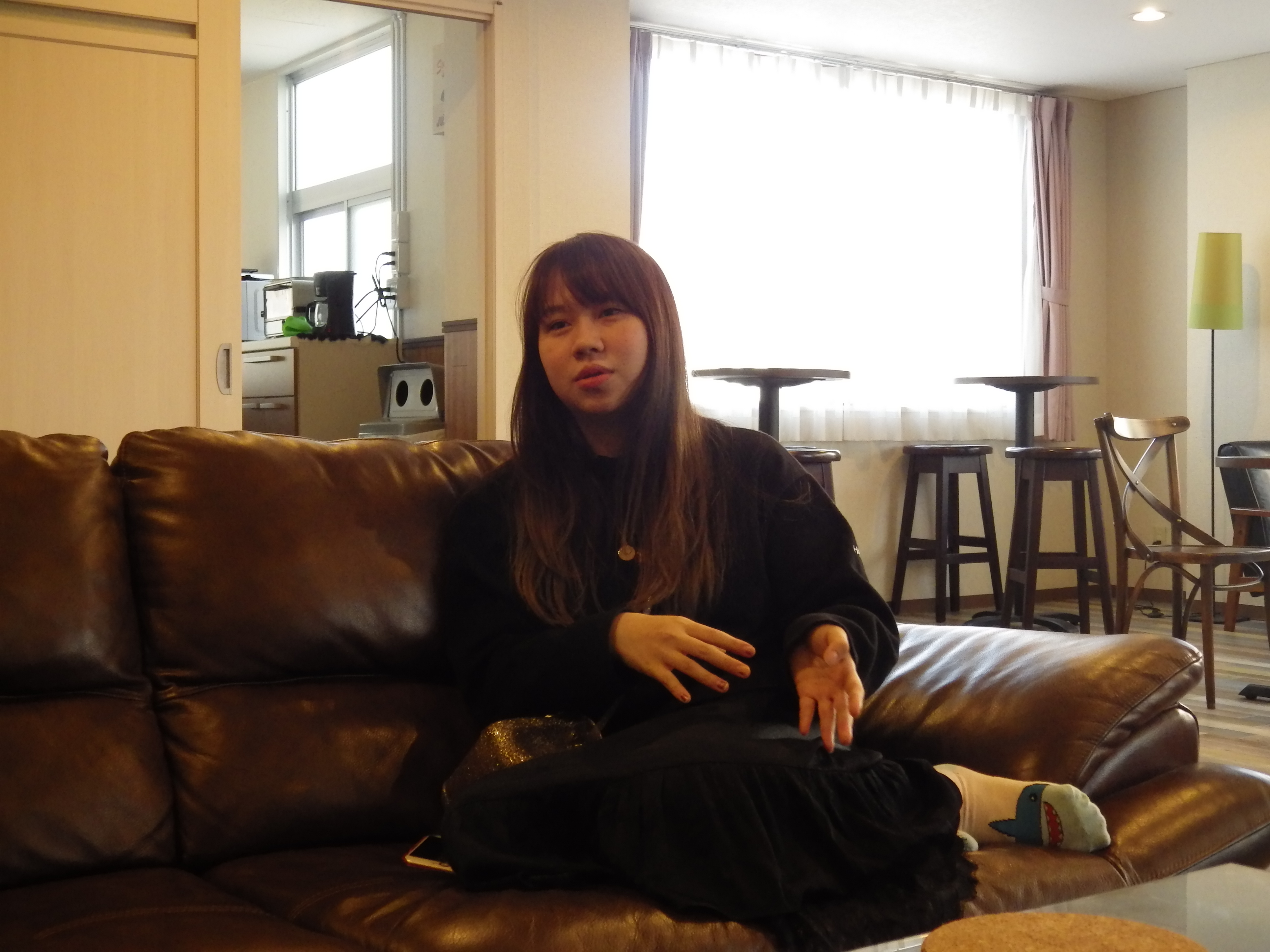 She is Lin-san from Myanmar. It is only 4 months after she arrived in Japan, and lives here for about 2 months. She has an experience of study in an English speaking country and is fluent in English, but now she studys very hard at a Japanese school in Tokyo. She dreams to study at a vocational college and become a designer, loves to read various magazines and walking around.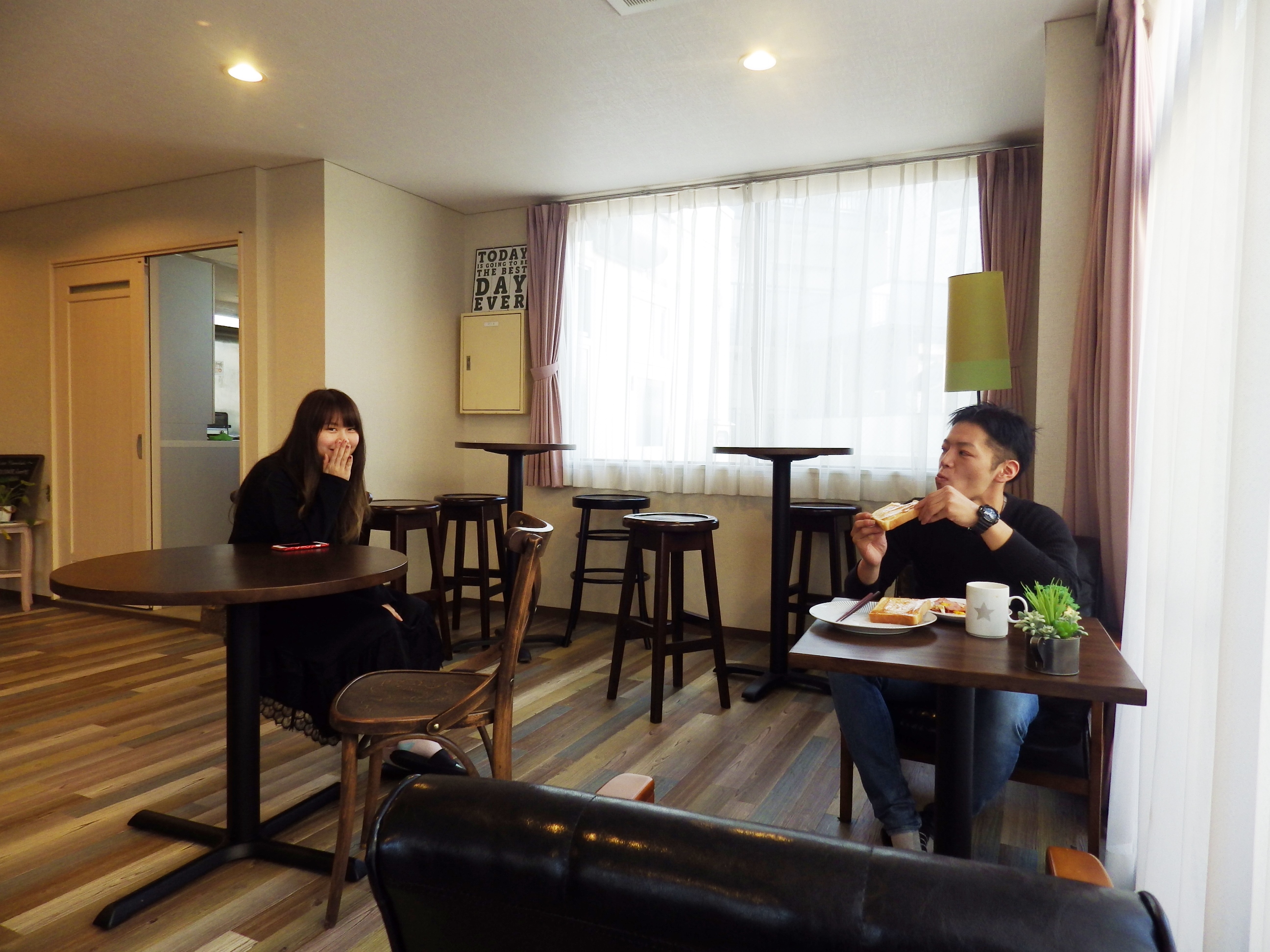 Let's start a report from a Living room in the morning. Toast and coffee are perfect for a picture of breakfast. You are in your house but also feel like having a brakfast in a cafe. Time goes slowly in the morning. A few residents come to kitchen or living room to make a breakfast.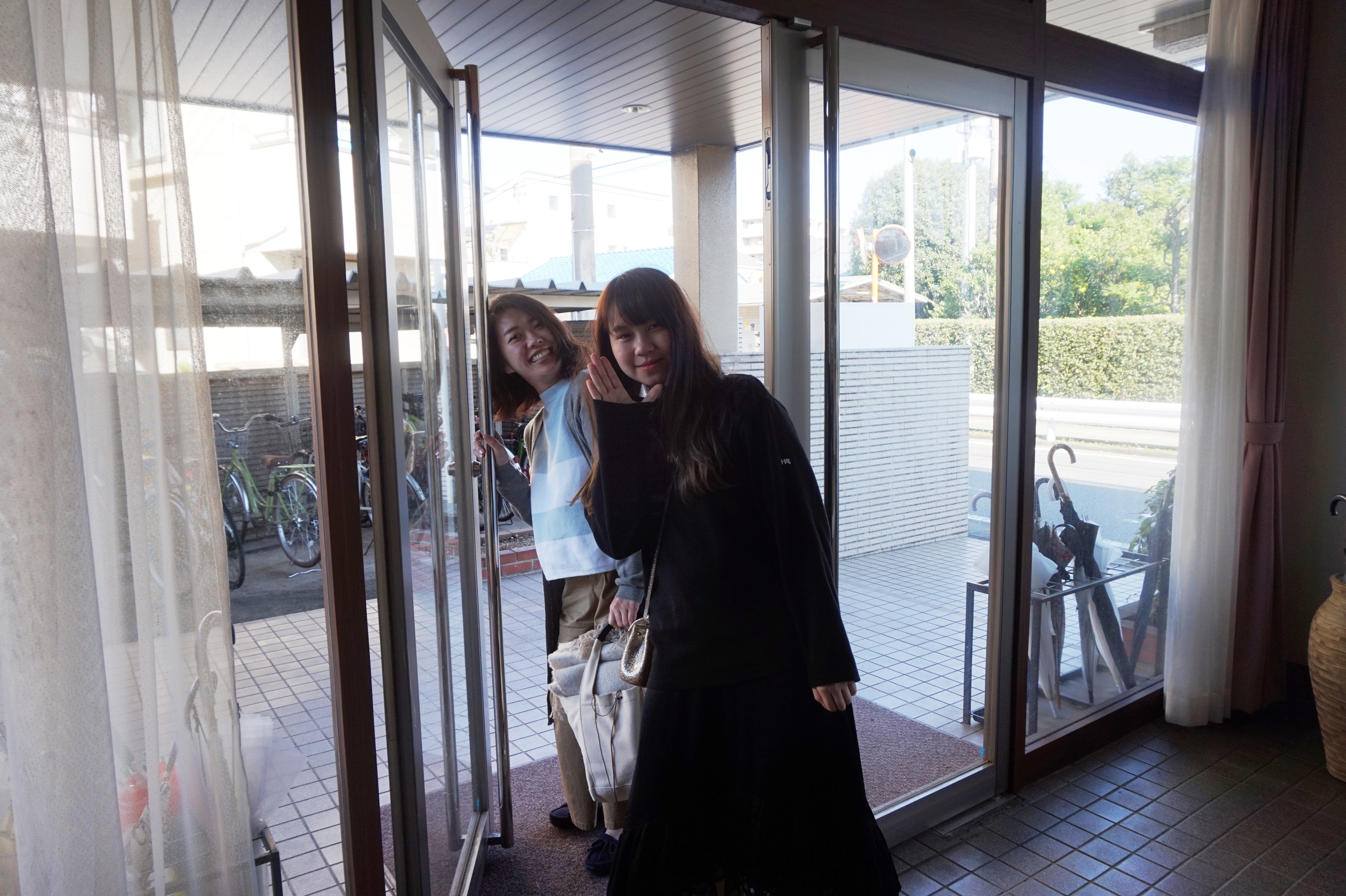 As it is a beautiful sunny weekend, she has a rendezvous with other resident for a shopping. Mizonokuchi has 3 train lines of Tokyo Denen-toshi line, Oimachi line, JR Nambuline. Station area is very lively and good to go eating and drinking and also shopping. It is close to popular fashionable area, Futako-tamagawa and Shibuya. However, they would like to spend a relaxing day today, and go shops nearby.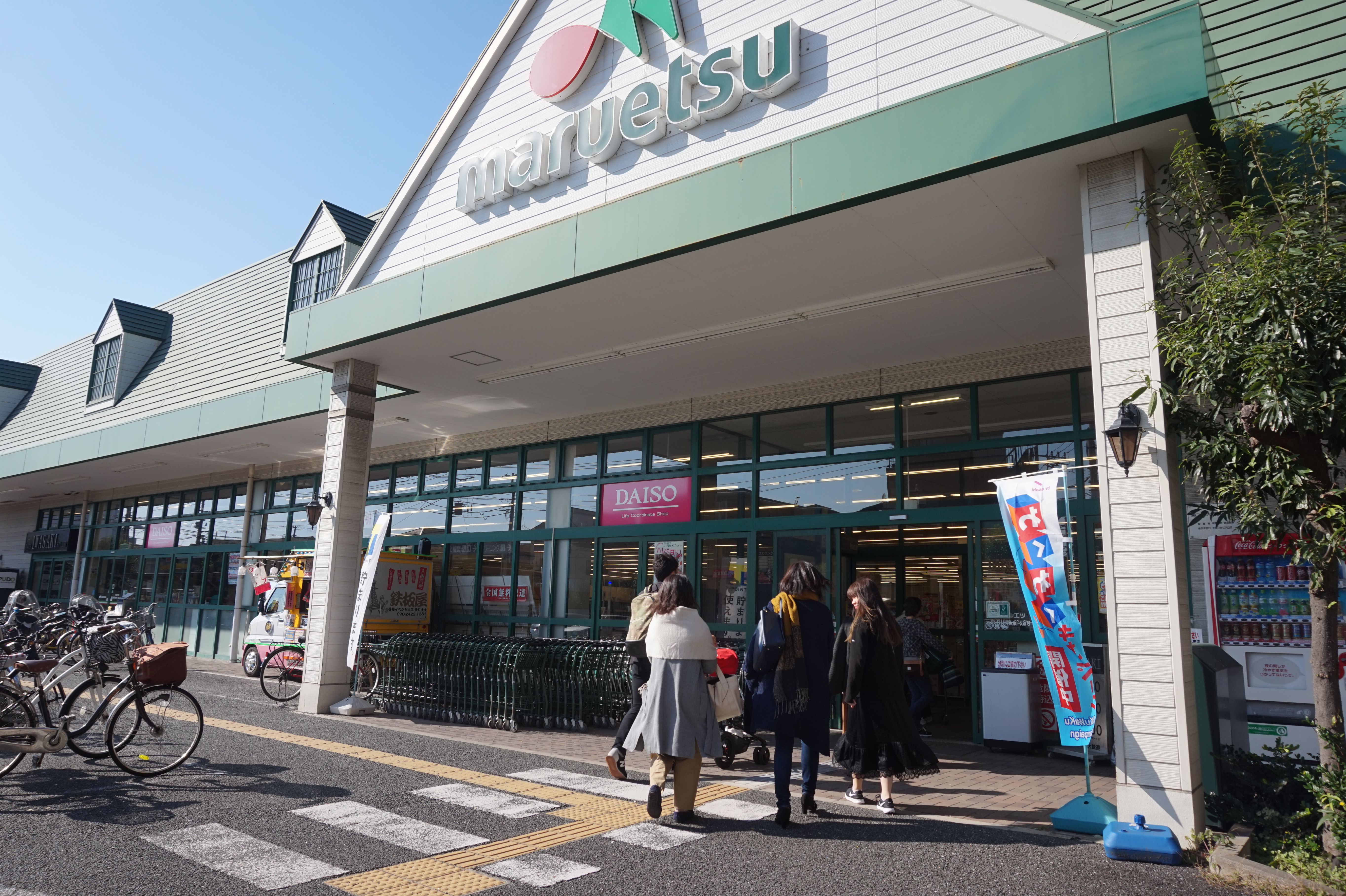 There is a supermarket "Maruetsu" in a distance of less than a-minute walk from the house. Lin-san says it is convenient to buy household goods or food. It renewed these day and have Daiso now. It becomes more convenient to live here since she can buy any daily necessities at anytime.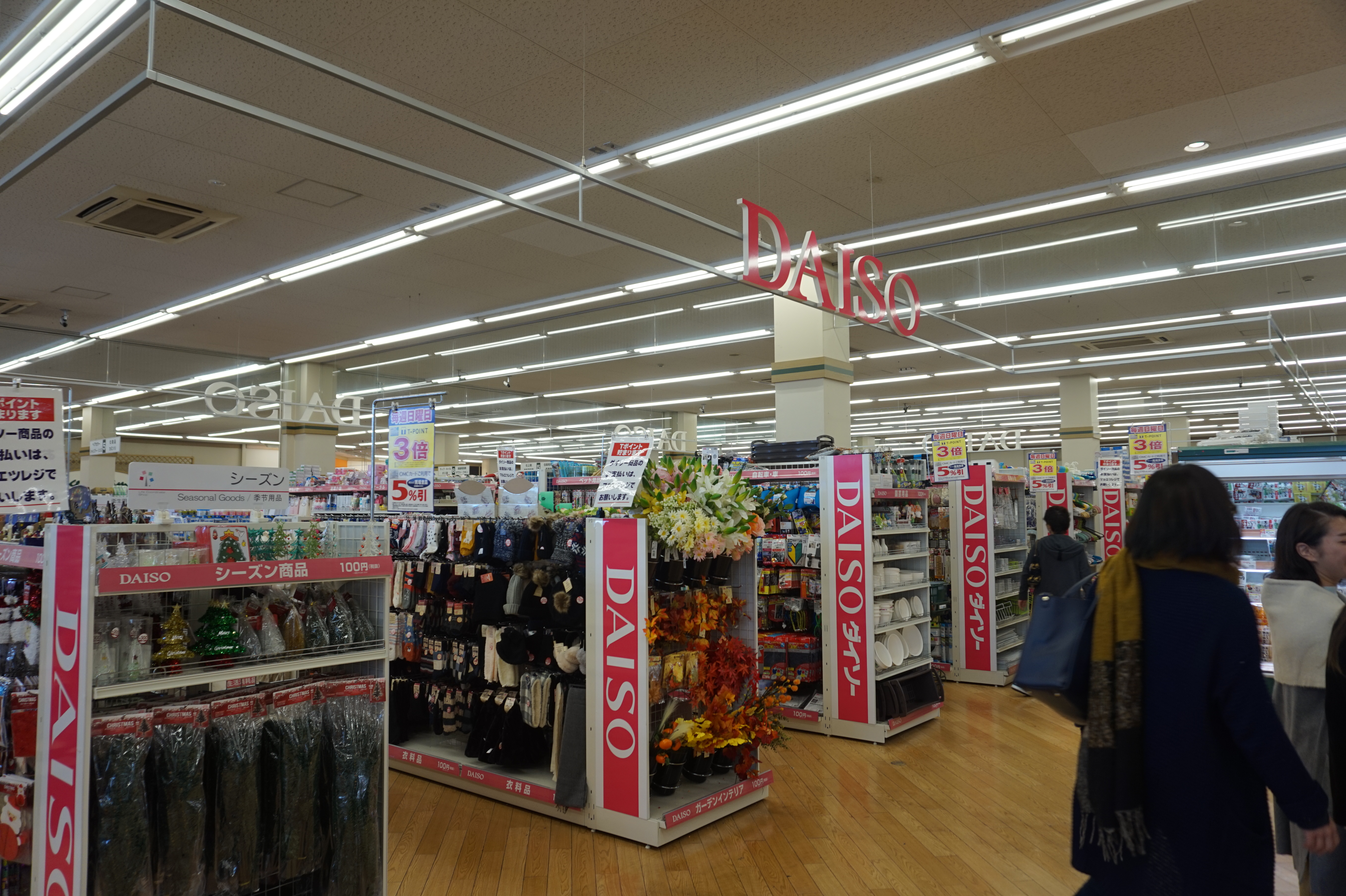 She came to Maruetsu to buy food for dinner, but she loves Daiso. She often comes here to find low-priced and good stuff.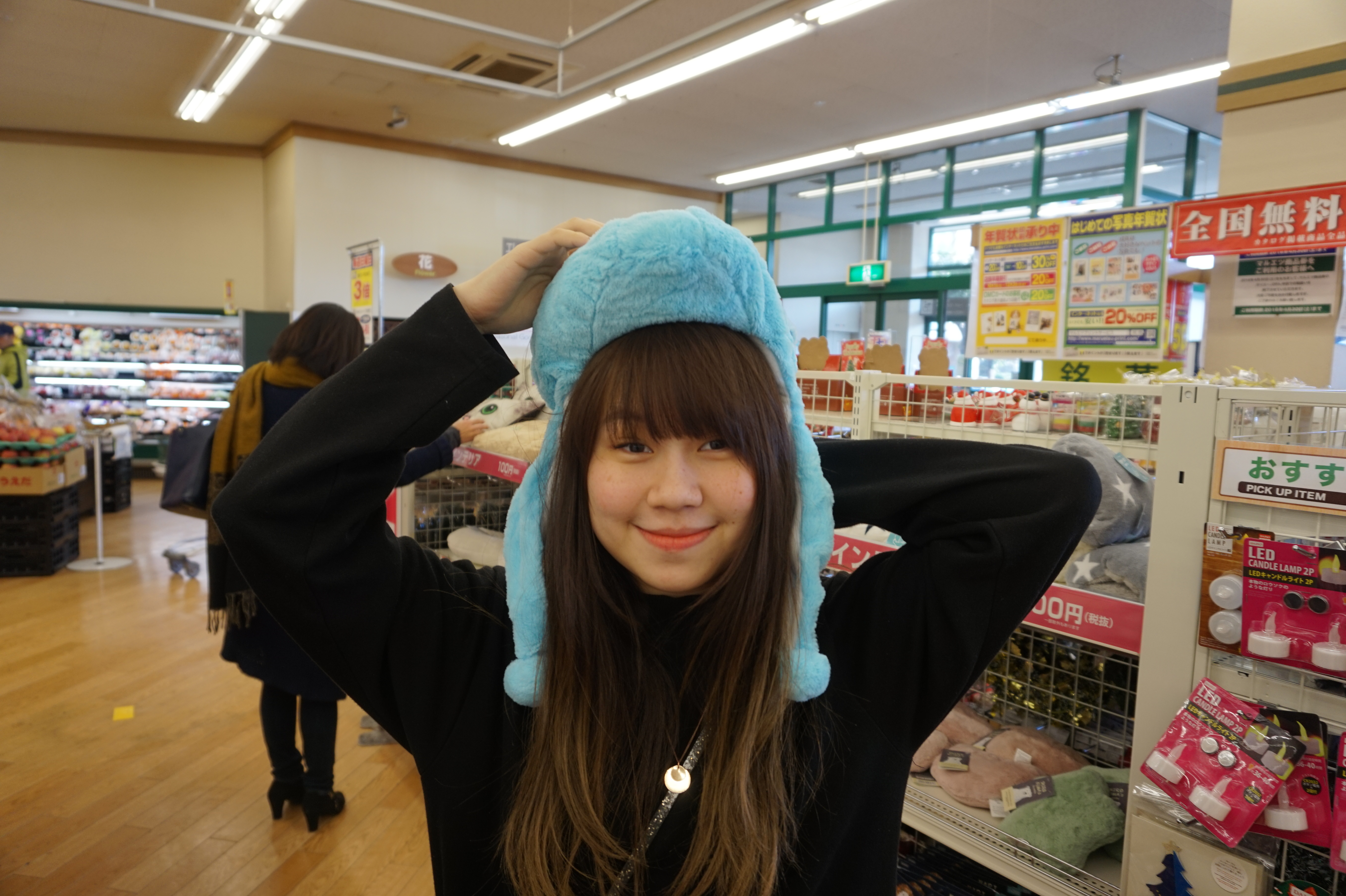 Christmas supplies were already there. Checking out for a Christmas event at a house.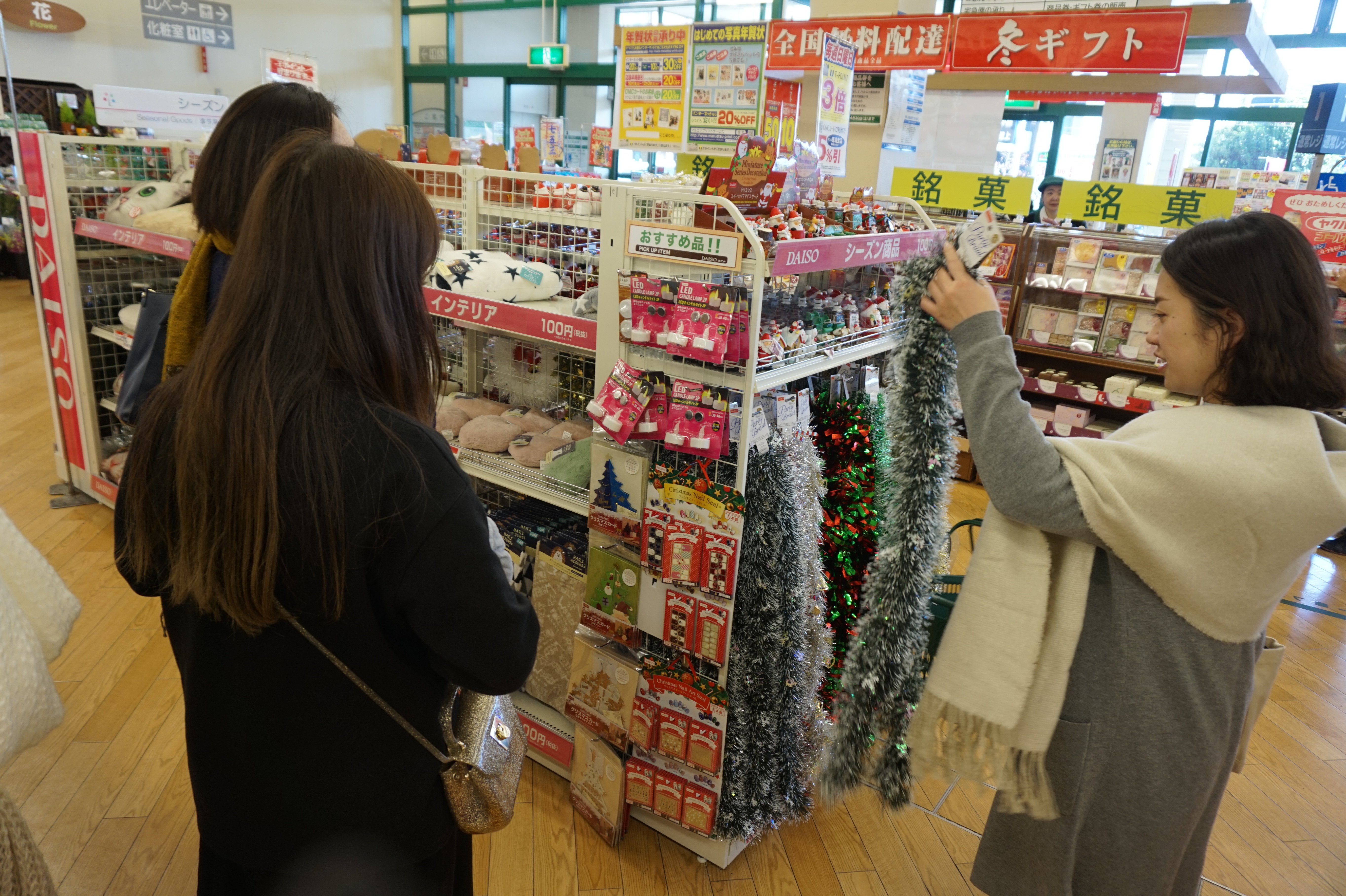 Christmas supplies were already there. Checking out for a Christmas event at a house.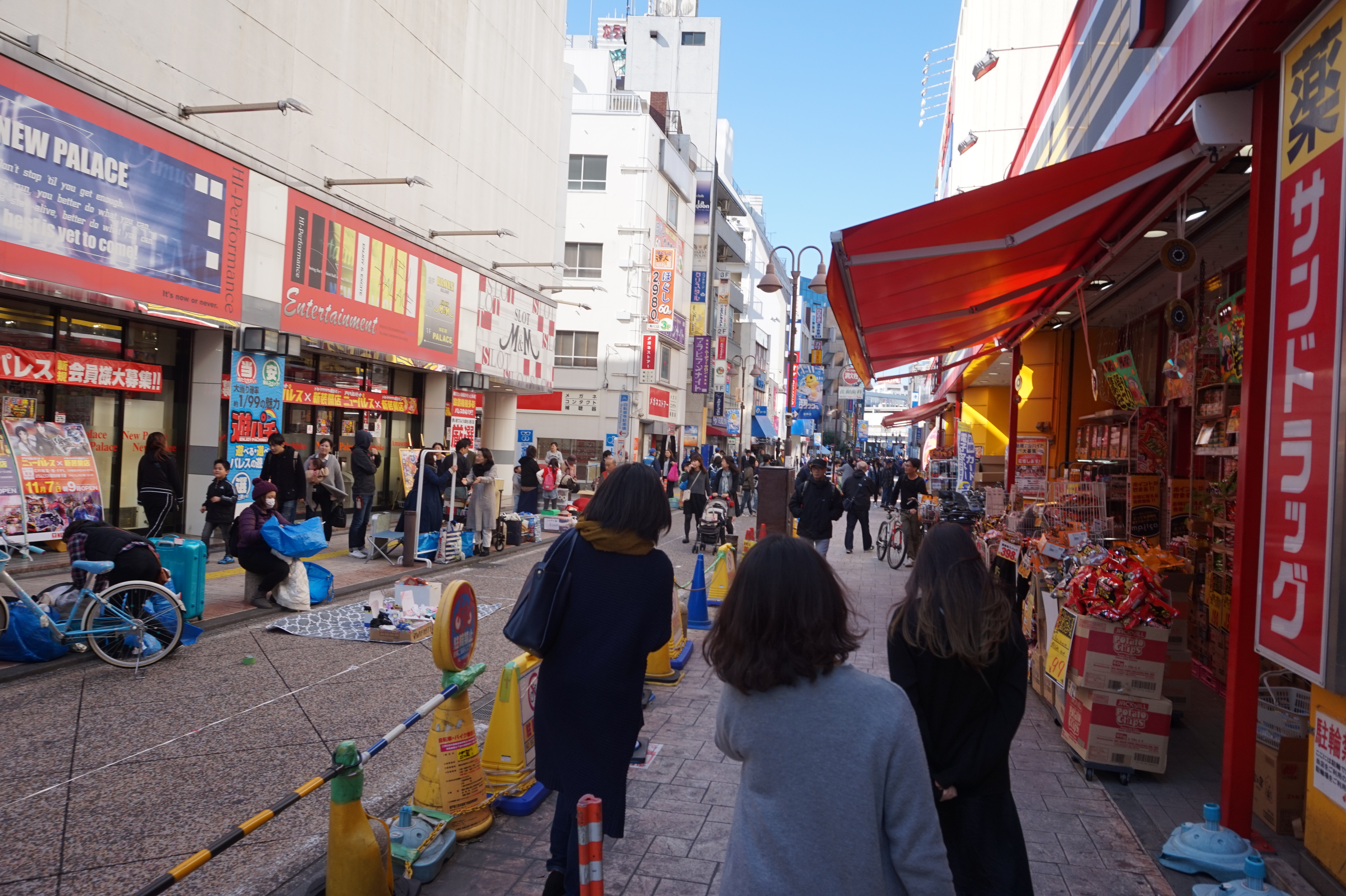 A staff of managing company gets together and they continue shopping. She is friendly and they seem to have a good relationships. They don't live in a same house for nothing. Here is so-called "Pore-pore street" where a lot of stores dot. Interview day was Sunday and people were preparing for flea market.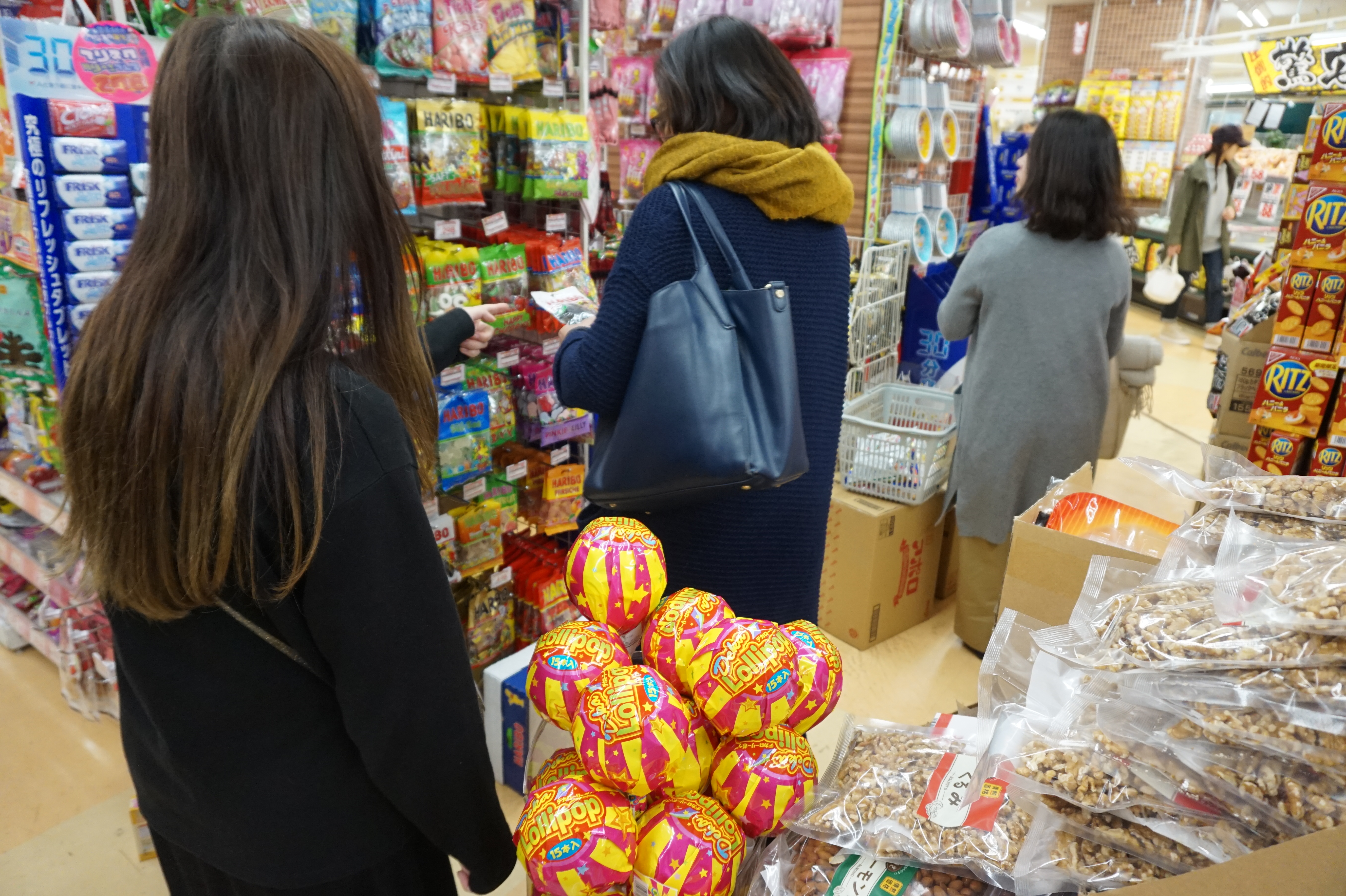 Dropping by at a discount chain store "Don Quijote" in Pore-pore street, look for something to use with residents. You could enjoy something together easily involving people who are there if you live in a share house.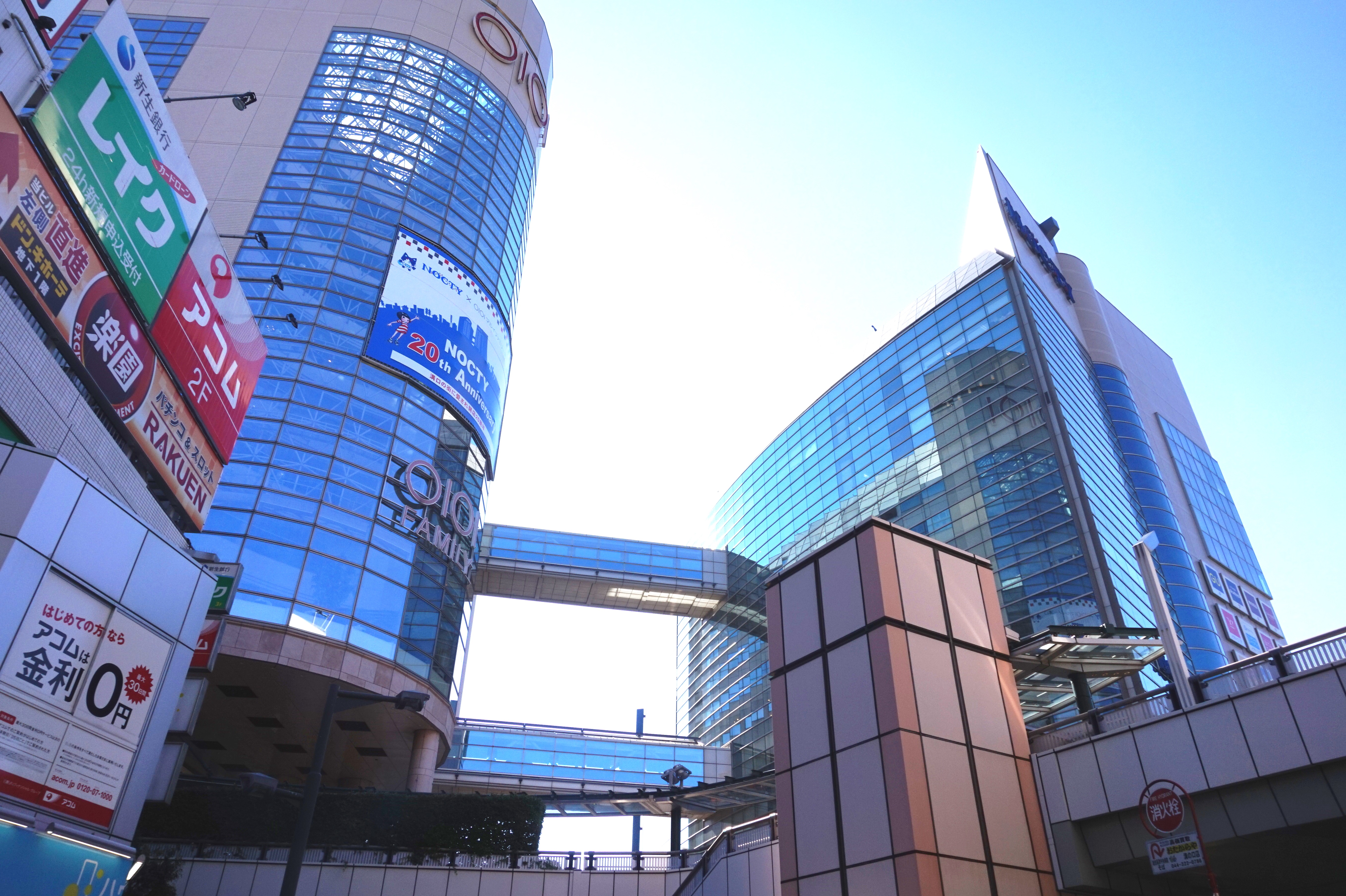 Finally they reached the station. Marui and Mizonokuchi's symbol "NOCTY PLAZA". NOCTY PLAZA is only in Mionokuchi. "NOCTY" comes form "---nokuchi".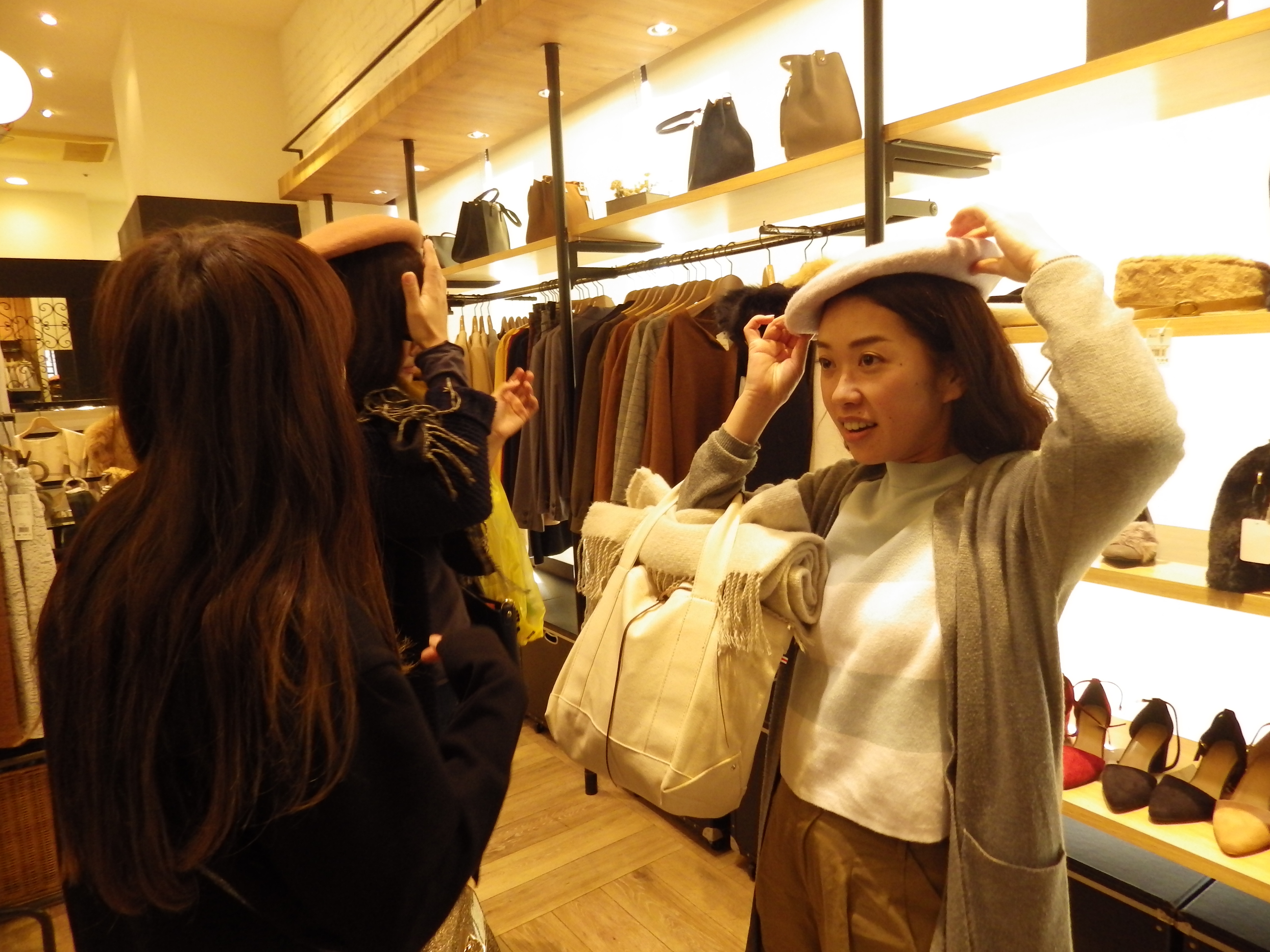 There are many apparel shops and Knickknack shops, like Fast Retailing Group's GU and Mujirushi Ryohin that women loves.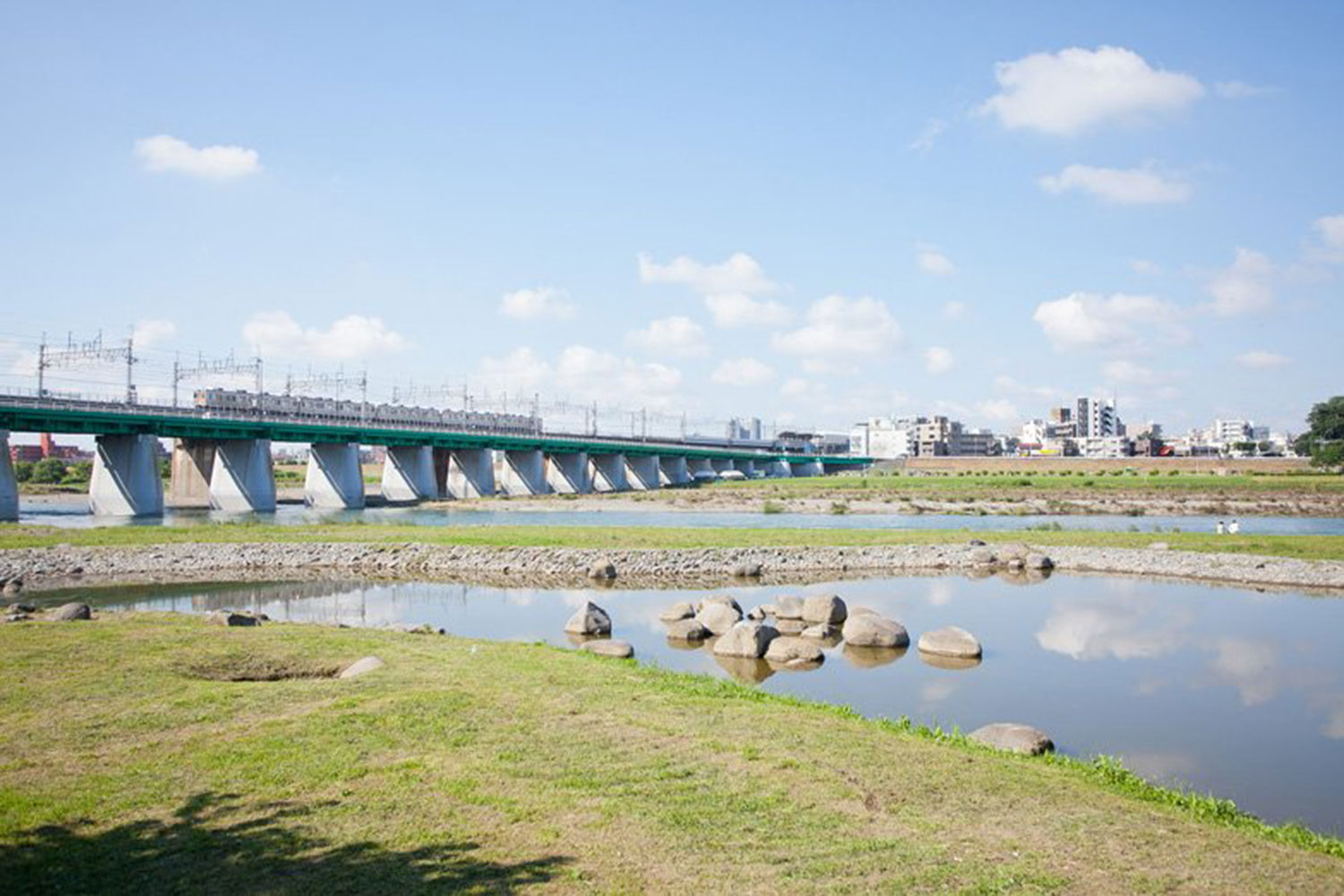 It takes only 15 minutes to Futako-tamagawa where "Tama River" runs. Apart from shopping, it is good place to relax. There are jogging course and cycling course along the calm riverside. Lin-san says some residents come here to do exercise on sunny day or weekend. In summer, there is a Tama river fireworks display. You can go to Fireworks venue to enjoy festive feeling, but housetop is also the best place to view display. If you don't like crowded place, you can enjoy summer in the house.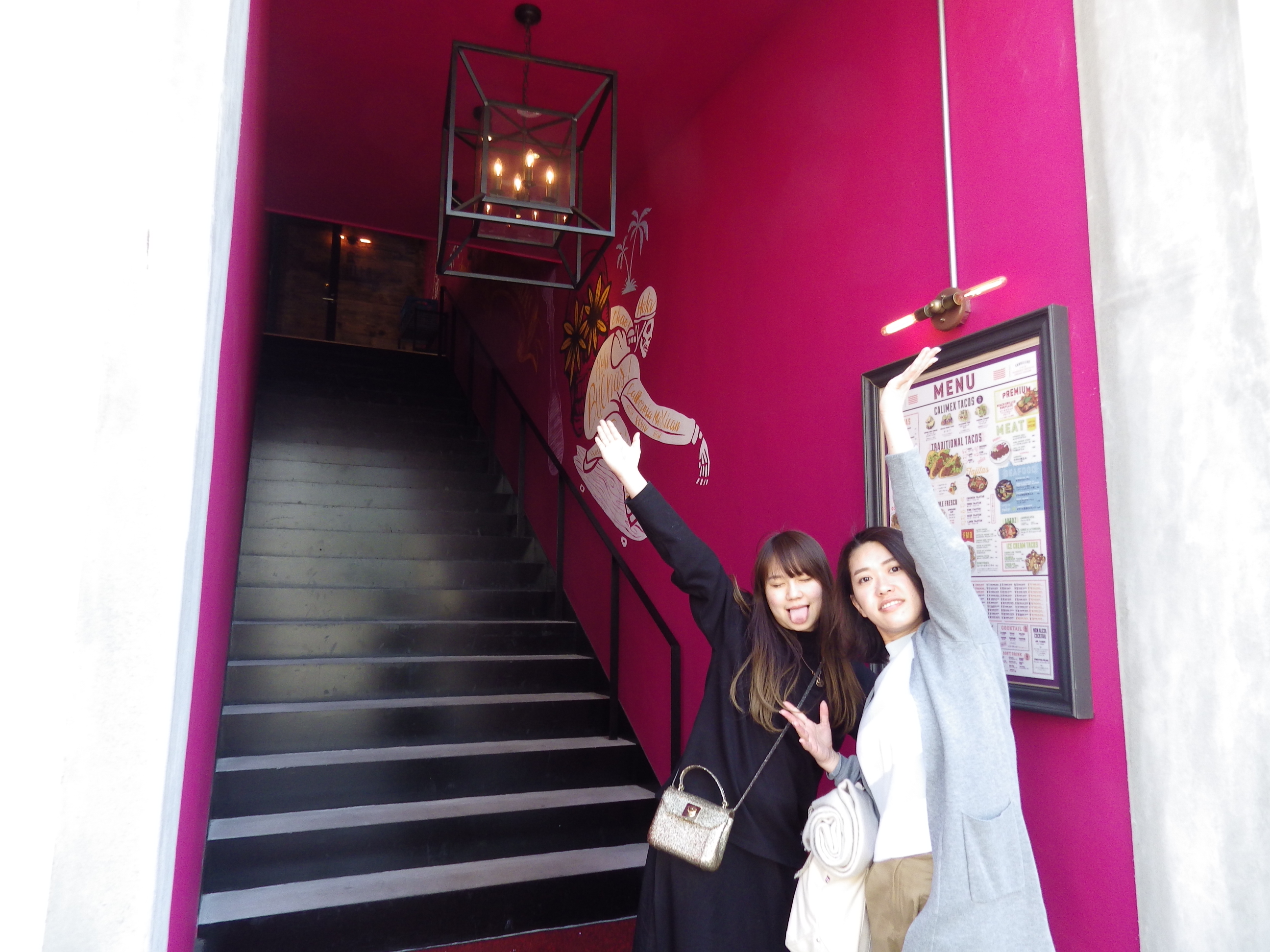 After shopping, it is lunch time! Lin-san takes us to her favorite mexican food restaurant CABRILLOS.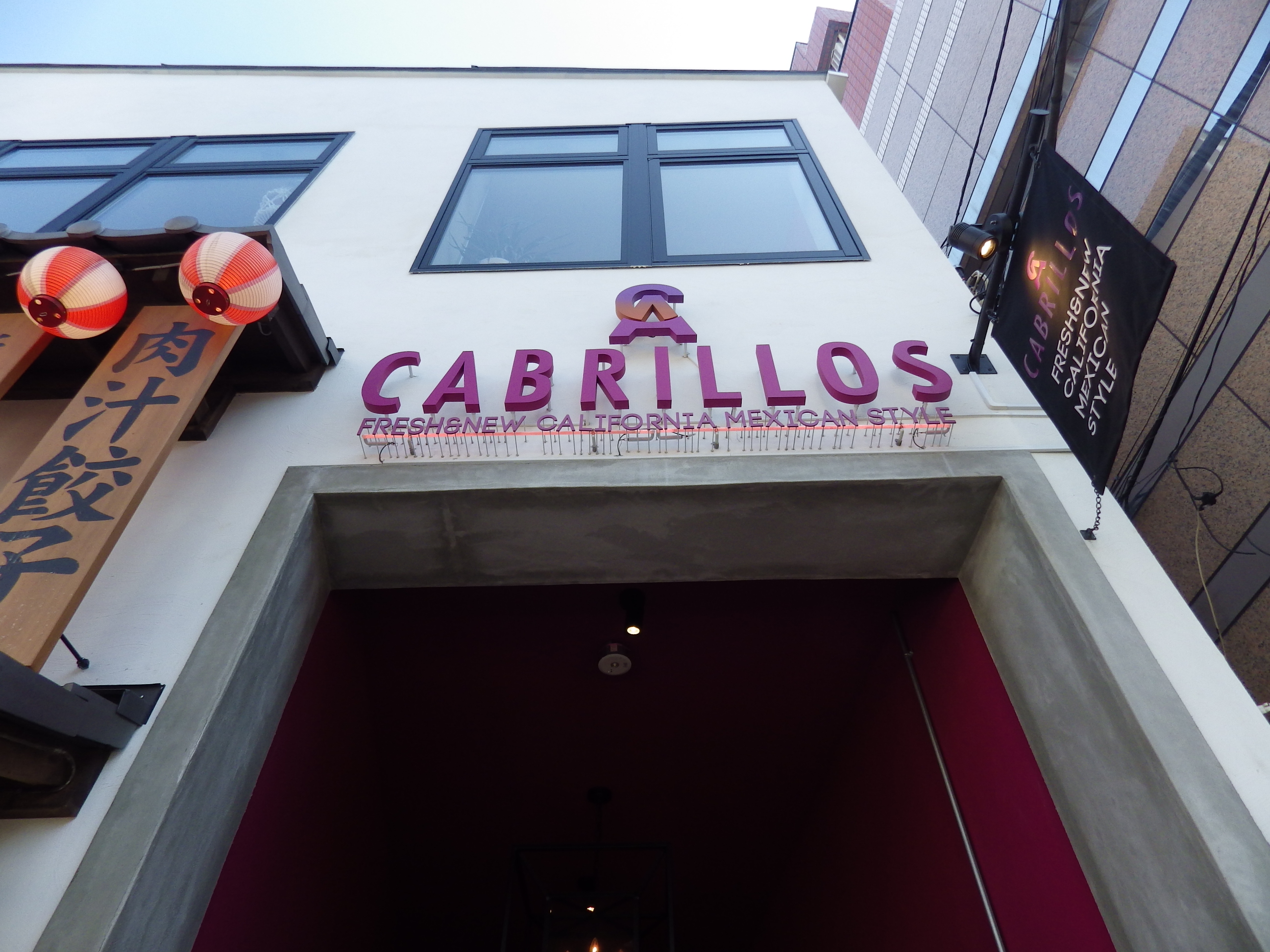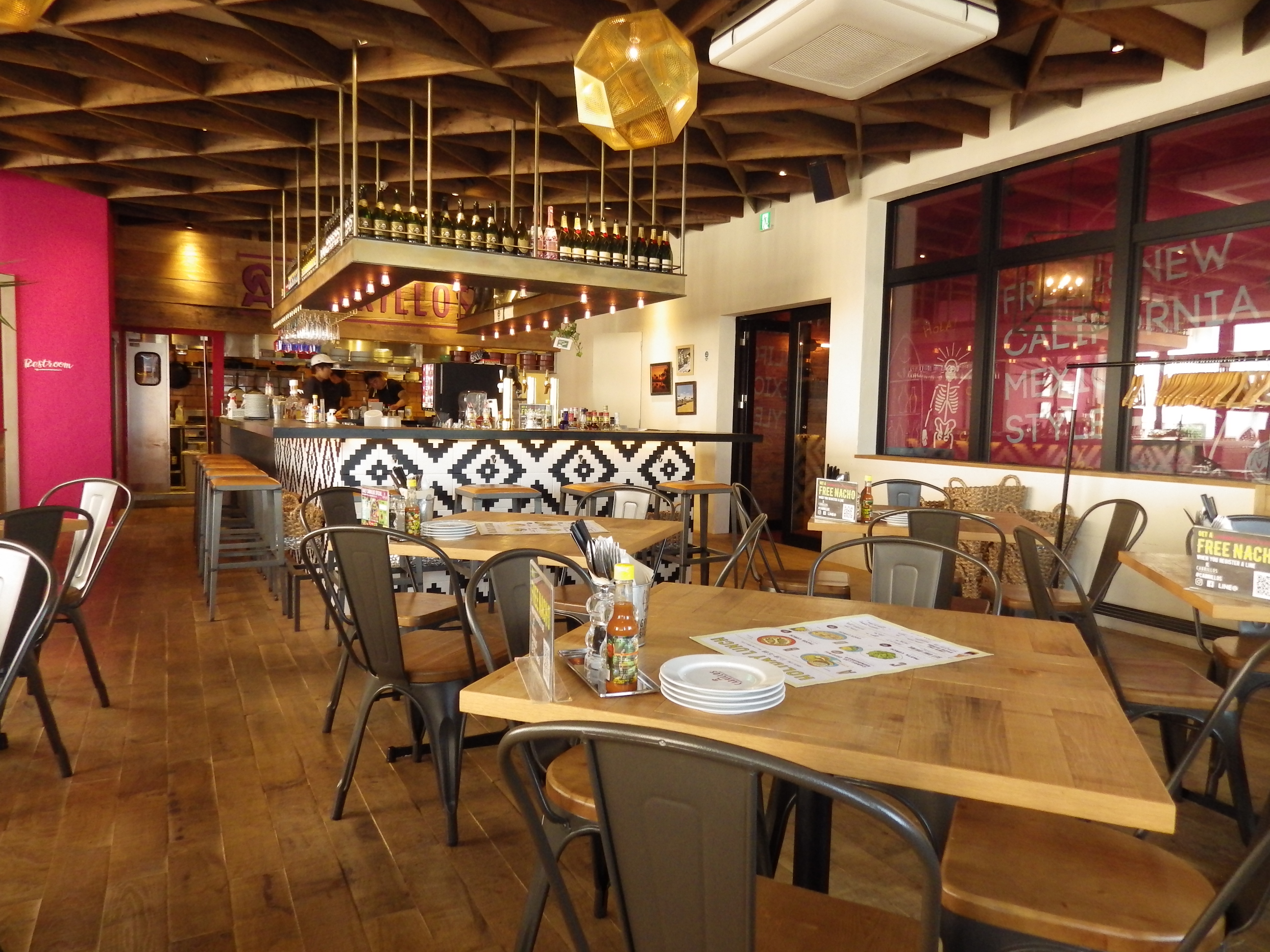 The atmosphere of the restaurant is open and fashionable. You can choose table, sofa, bar counter. It is recommended for girls-only gatherings or dates.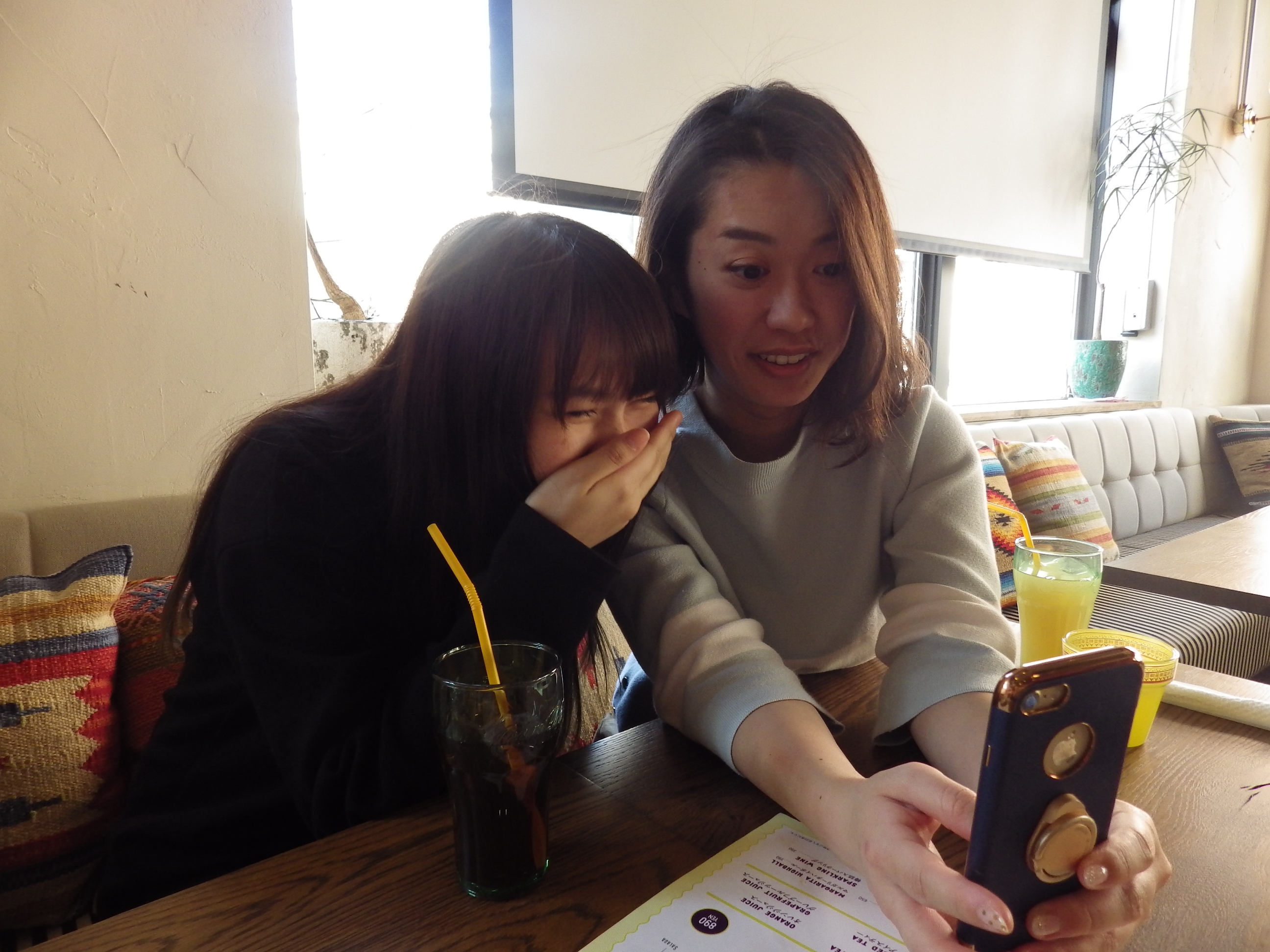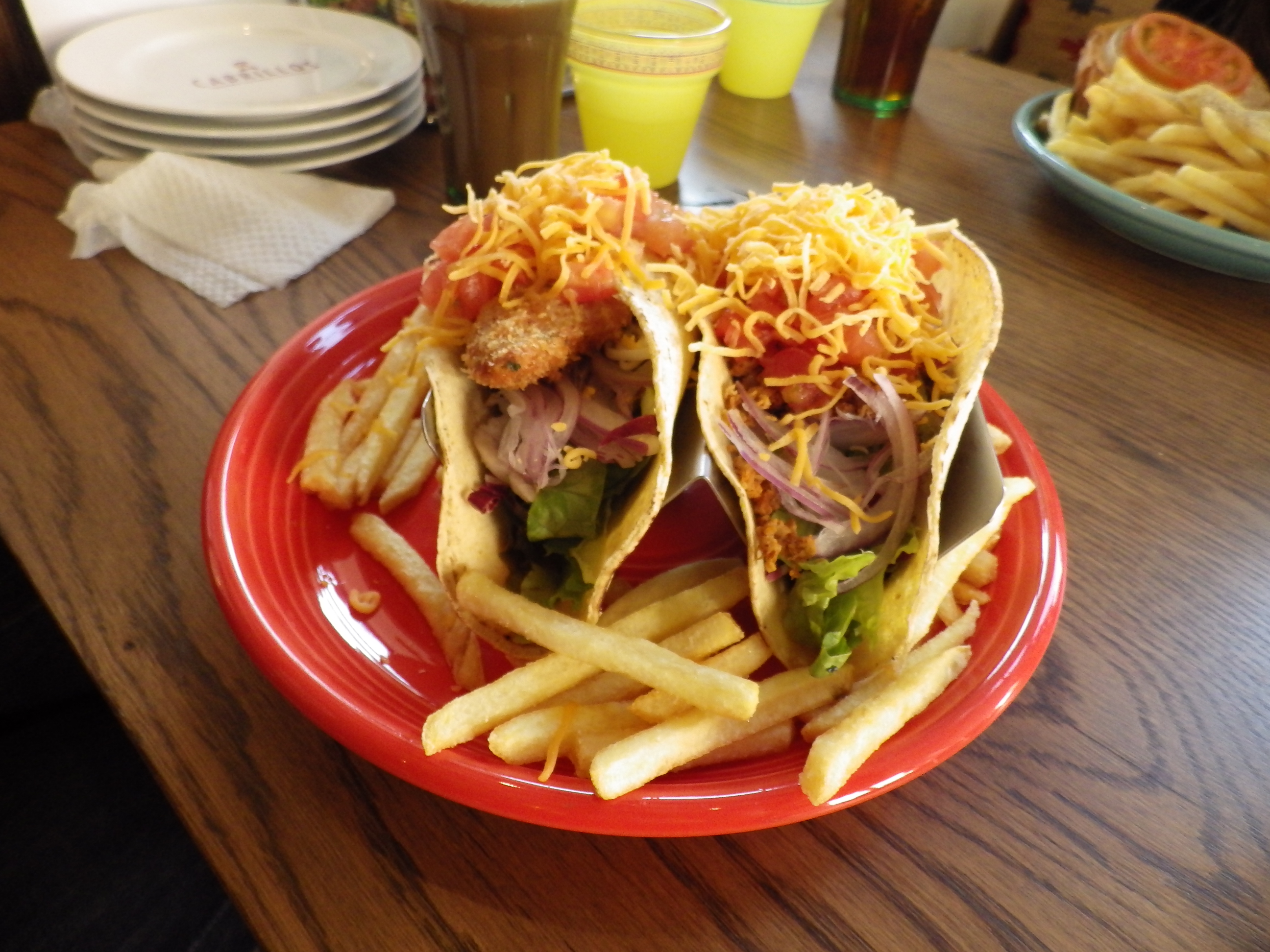 They ordered tacos and hambergers from the lunch menu. It is big and tasts good! What would you like, ketchup, mustard, tabasco? Nin-san loves hot food, and added tabasco a lot.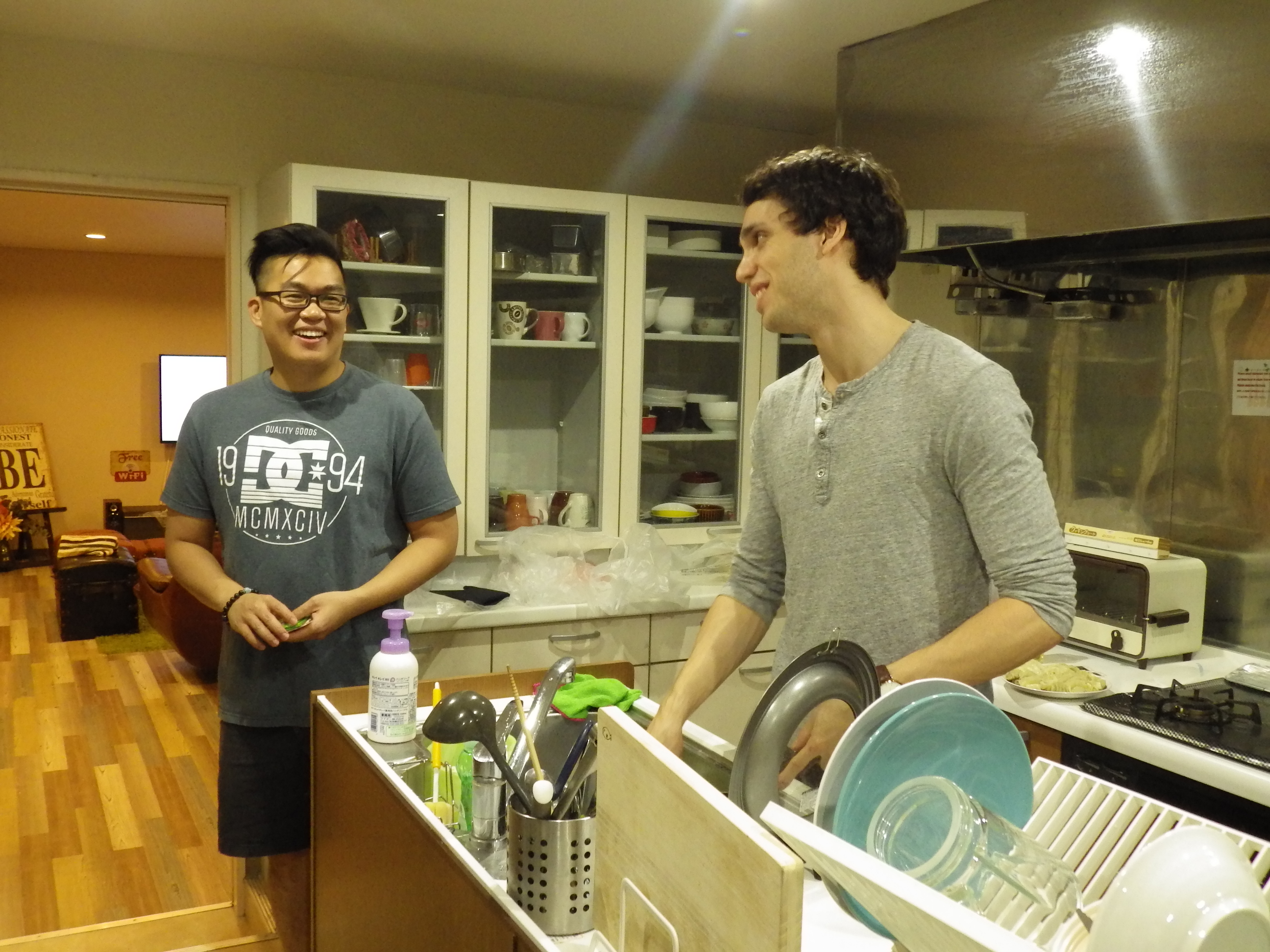 Fun day-off flies so quickly. It is getting dark, so let's go back home. It depends on the time, but if you go to common area in the big share house, you will often find somebody there. That's all there is to it, but if you know the quietness or loneliness to live alone, you will find the life in a share house attractive .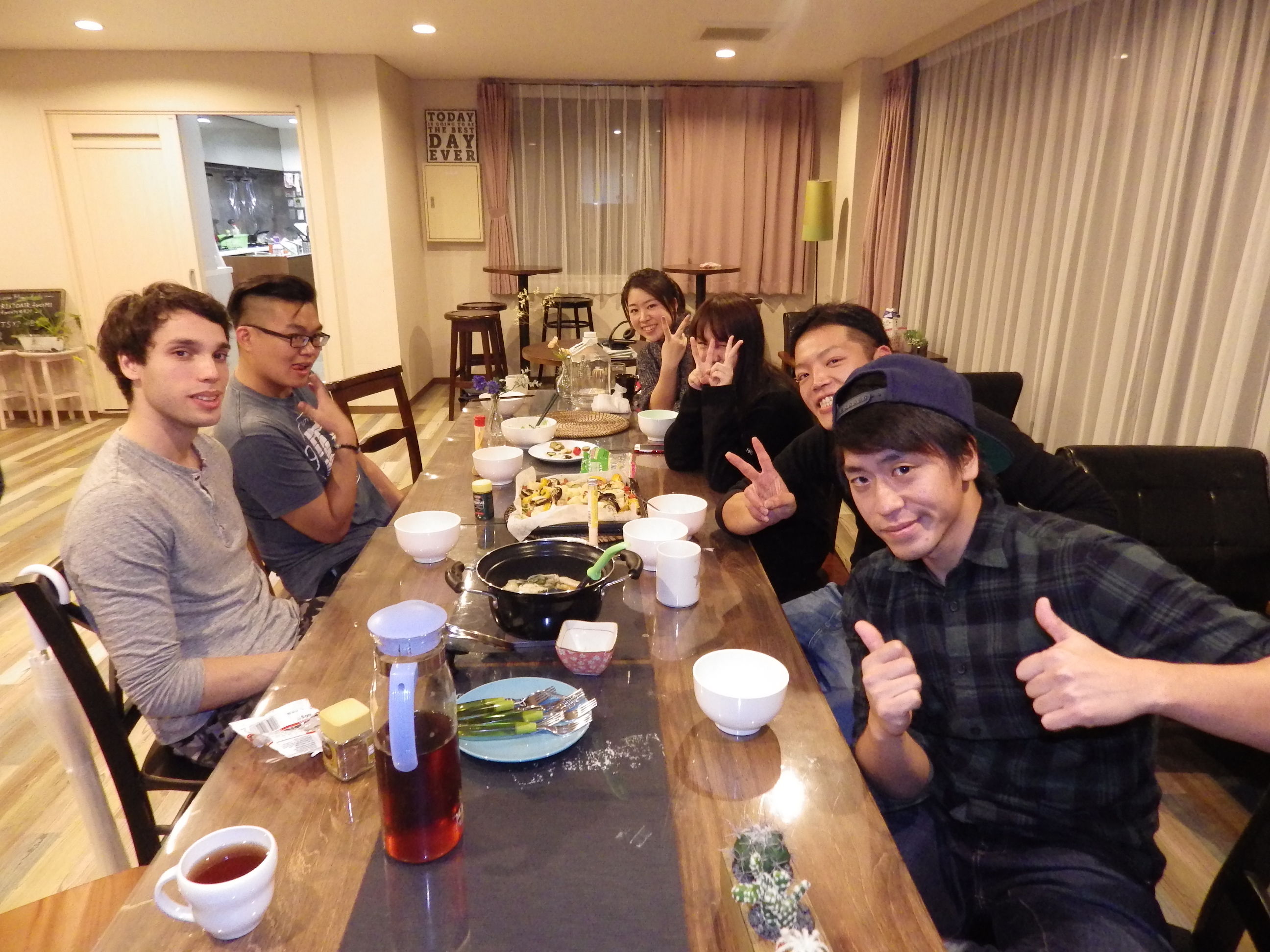 If you haven't lived in a share house, you may be worried about the noise from parties every night. Of course residents live together and enjoy the time together. But a good house has a balanced house rule which is not too rude and too strict. The house equips most of the things the residents need. The residents in First house Mizonokuchi 100+a often say they don't like to be annoying to others, and they behave themselves each other. Lin-san says " we enjoy together when we enjoy, but as life styles are different, it is not all the time. That is why the life here is comfortable."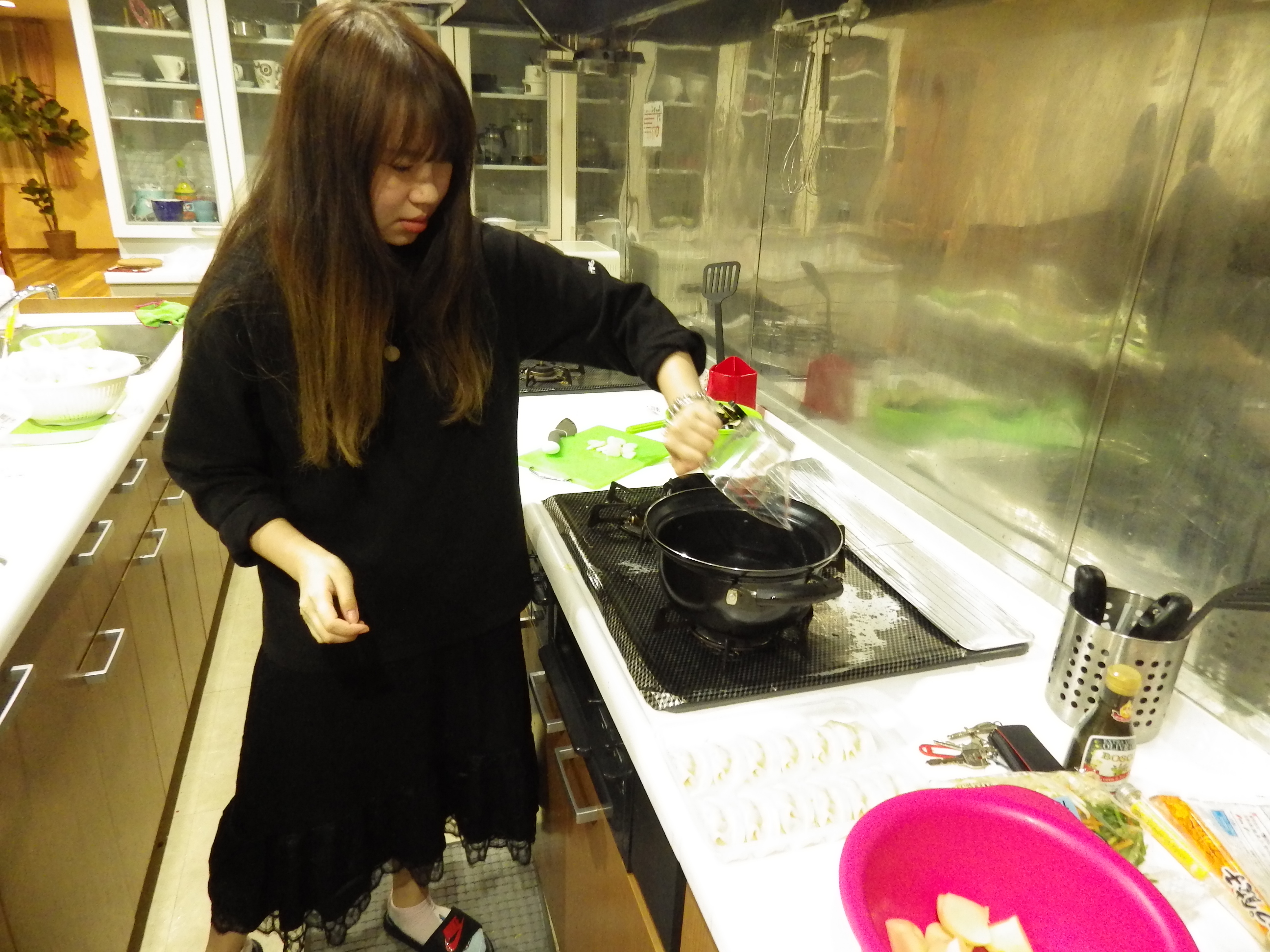 Now it is dinner time! Lin-san is cooking food which she bought at the supermarket today. She rarely cooks on weekdays, but does on weekends as she can afford the time.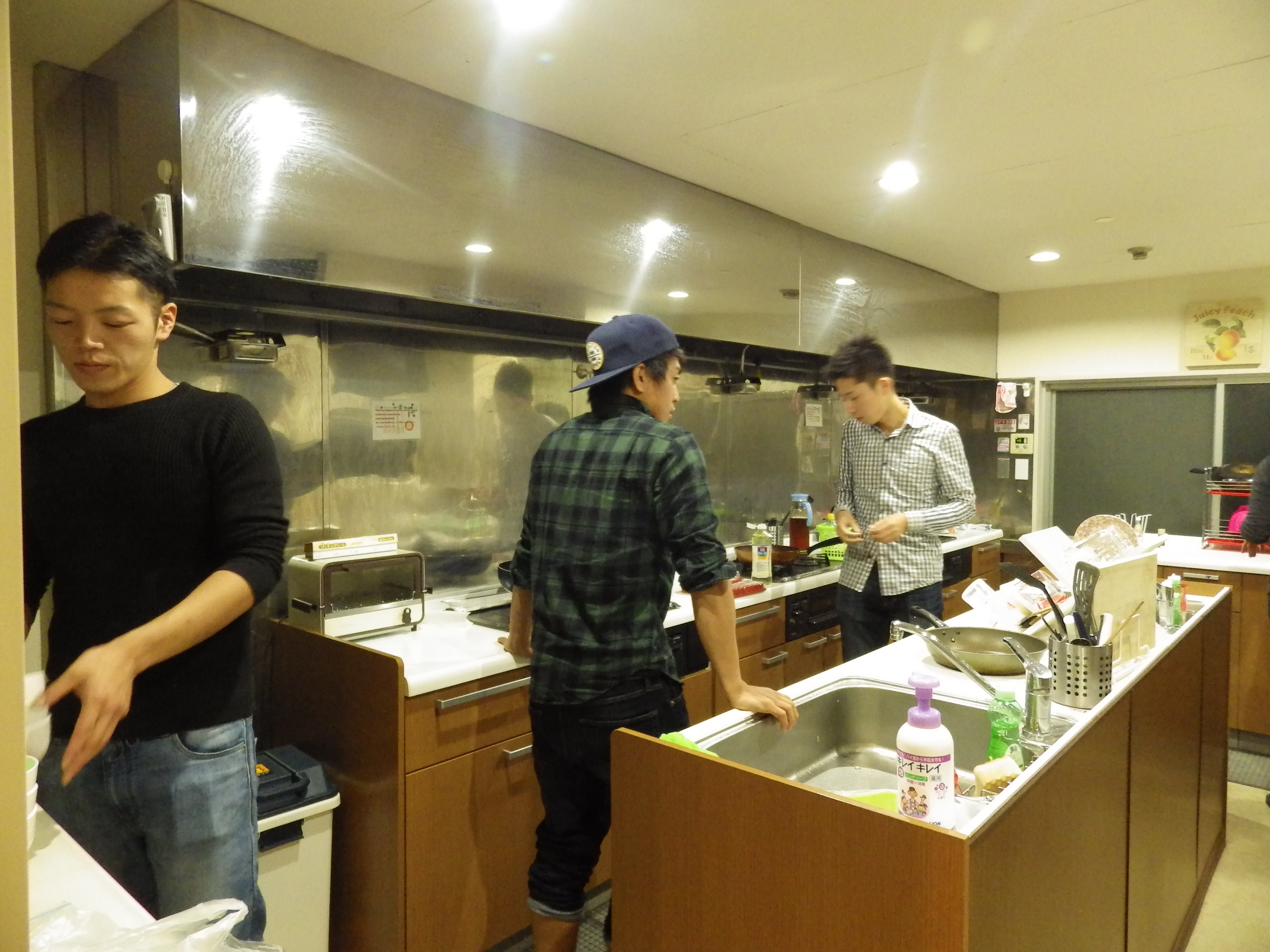 It is Sunday, it is a bit lively in the kitchen. In an international share house, we often be curious what the neighbors eat, but today, one makes boiled dumplings and 3 people make fried dumplings. What a coincidence.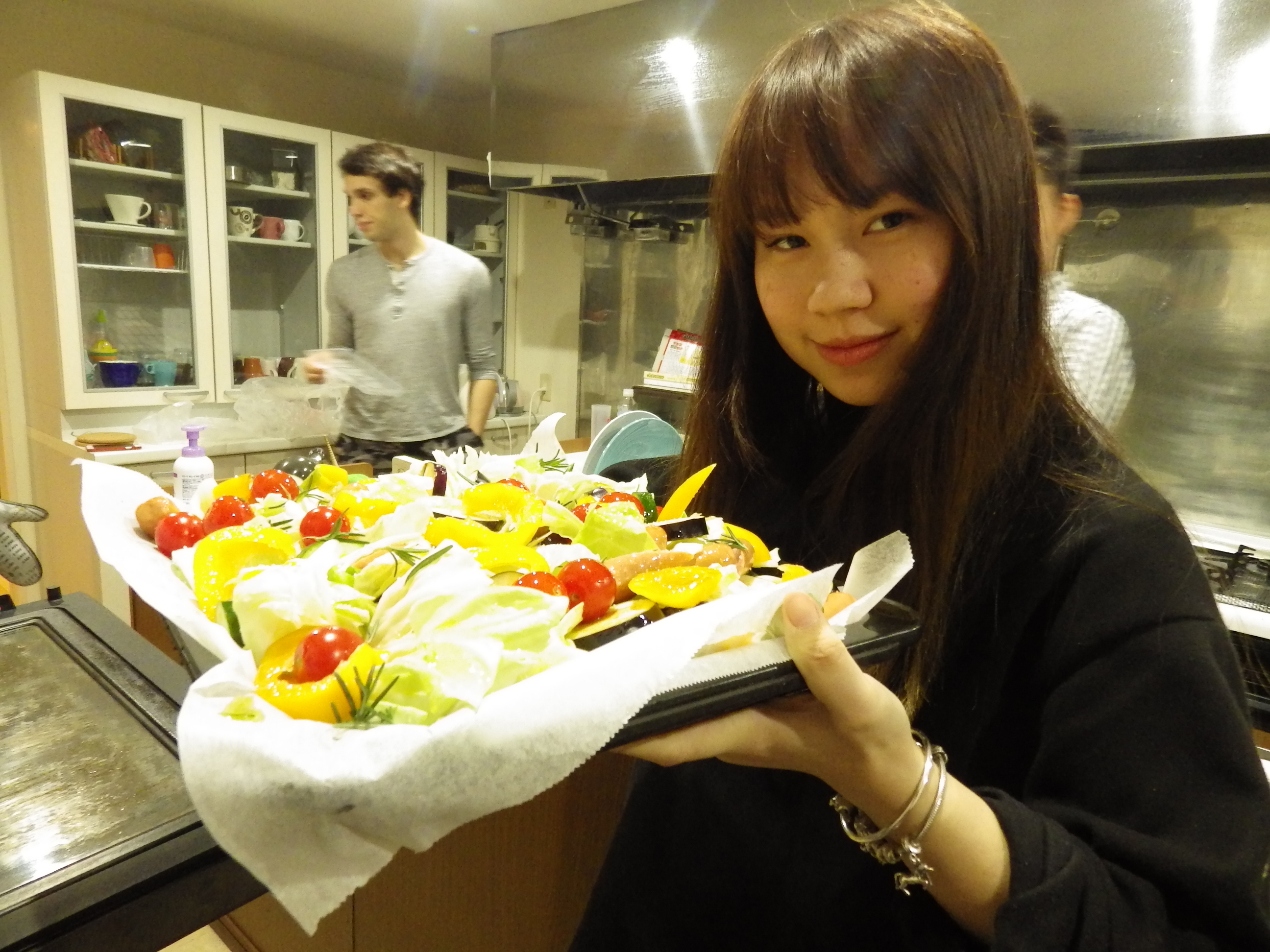 Lin-san likes both vegetables and meat. Tonight's dish is "Gyu-Gyu yaki", vegetables and meat that is squeezed in an iron plate and grilled in an oven!  They sometimes make it together on days-off.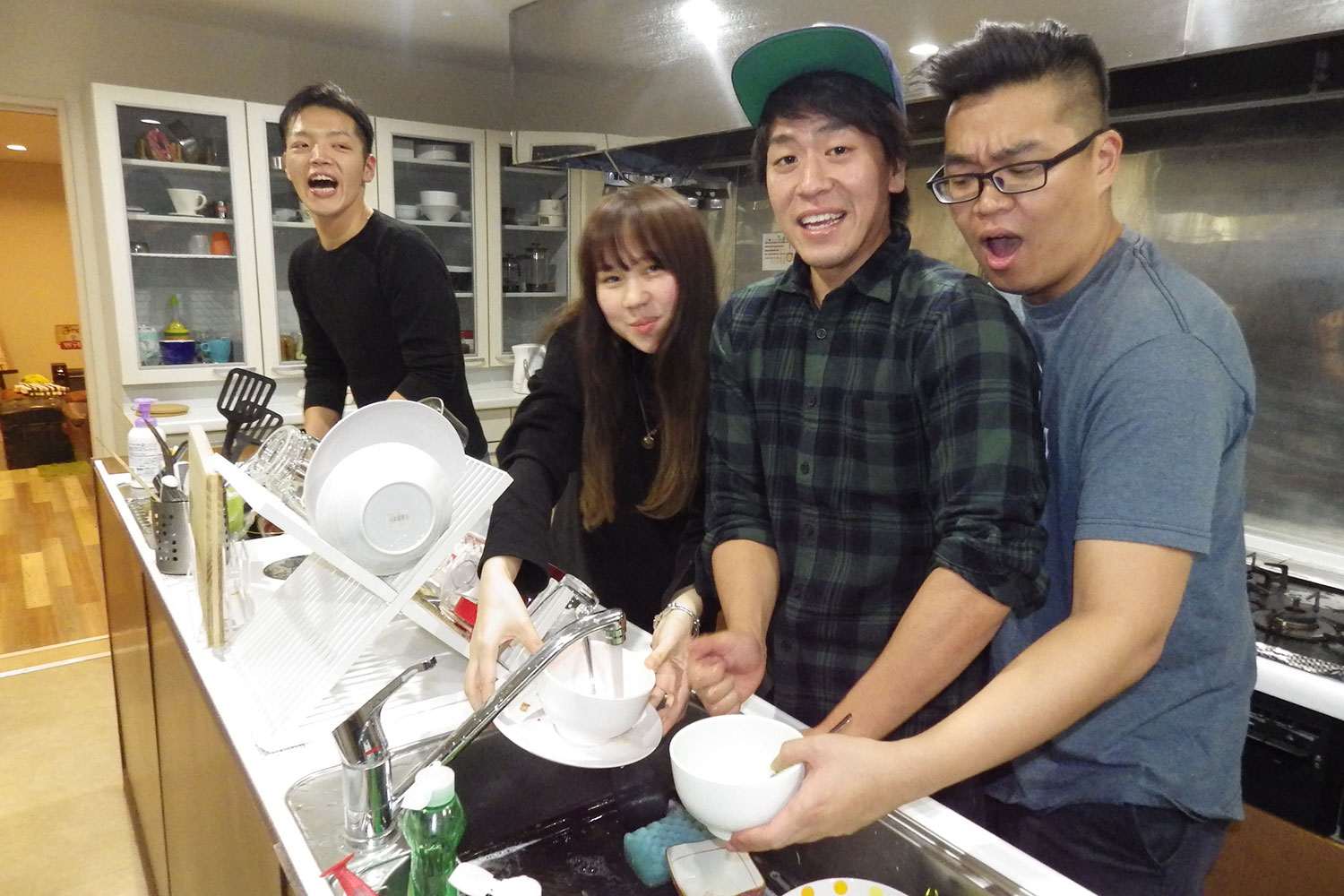 After eating, it is time to tidy up together for next users. As the kitchen is used by everybody, it is recommended to clean up as soon as possible after cook.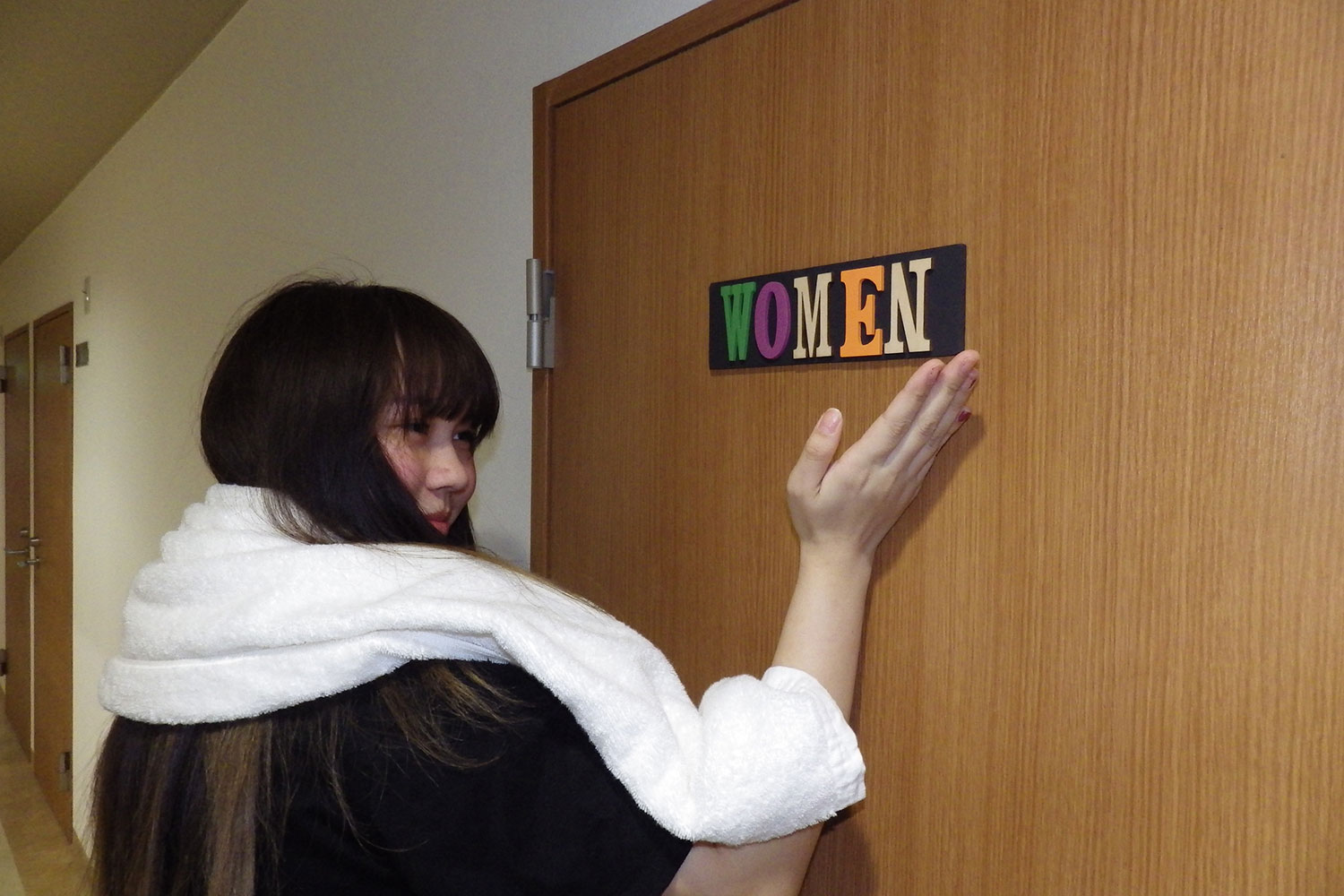 One of the reasons she chose this share house is its utilities and facilities are women friendly.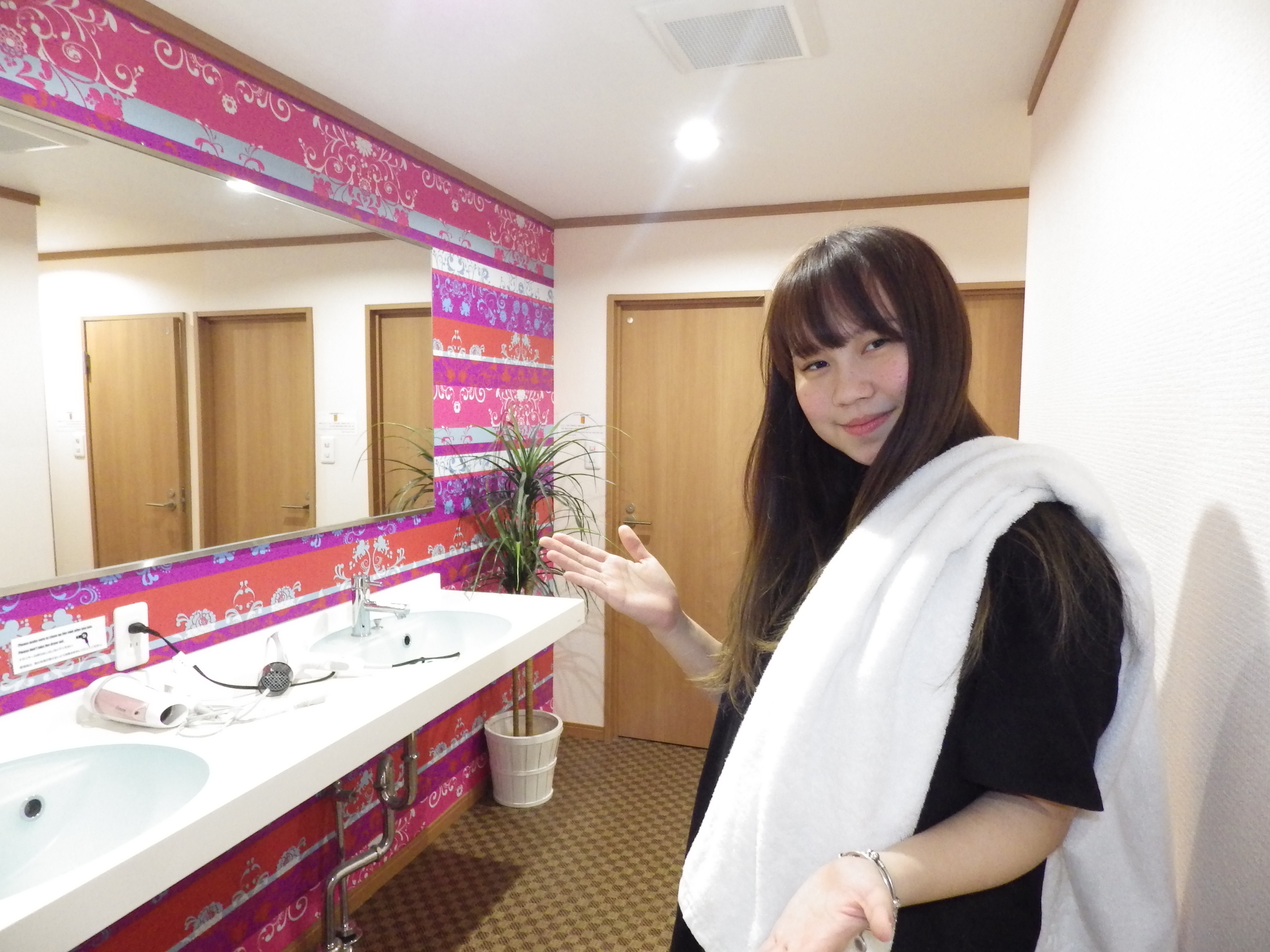 Lin-san lives in Women-only floor. Women-only shower room provides dryers. Although it is a big share house, as residents use them at different time, she rarely wait for her turn.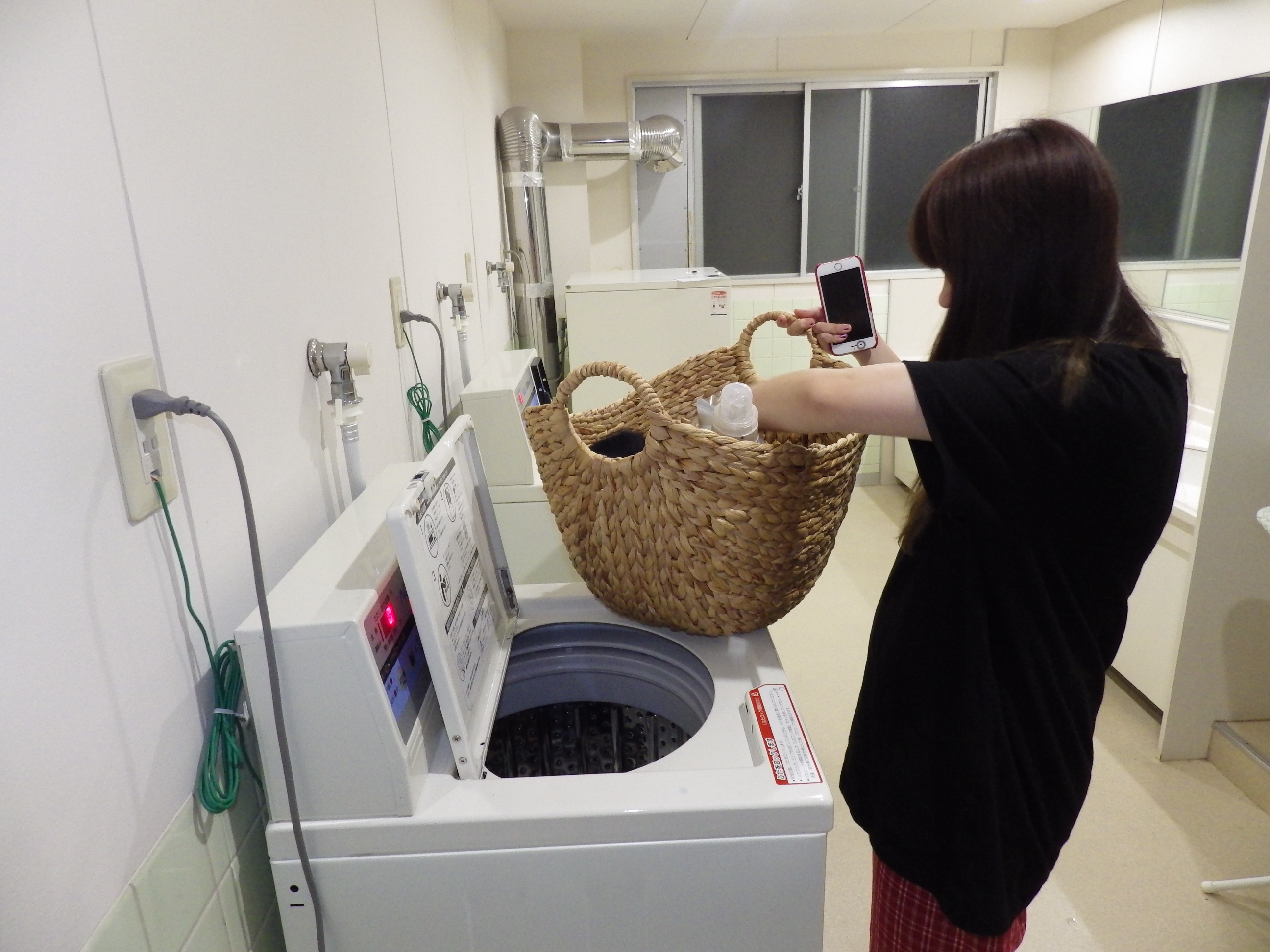 There are washing machines on each floor. She uses the ones on women-only floor.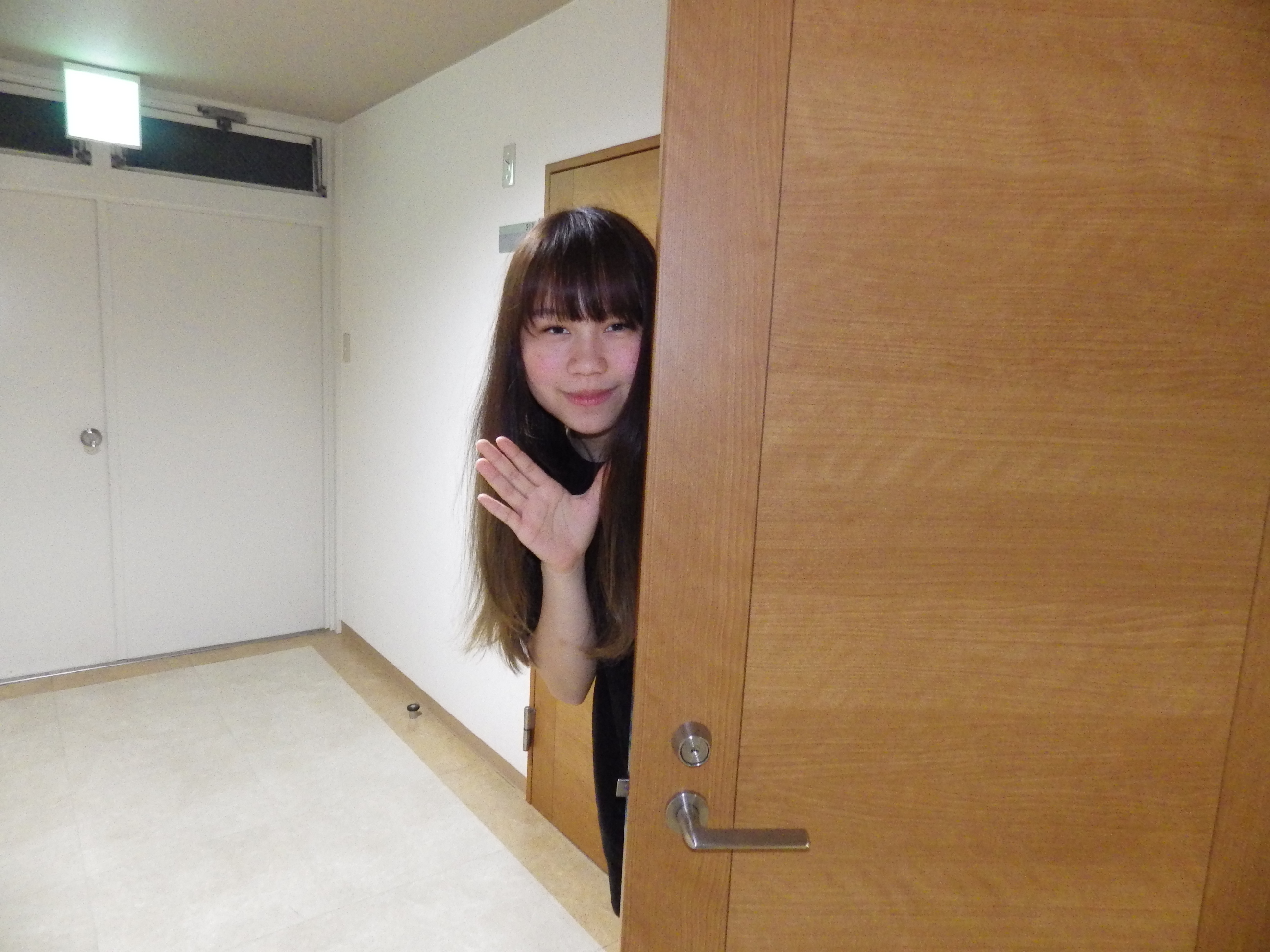 There are washing machines on each floor. She uses the ones on women-only floor.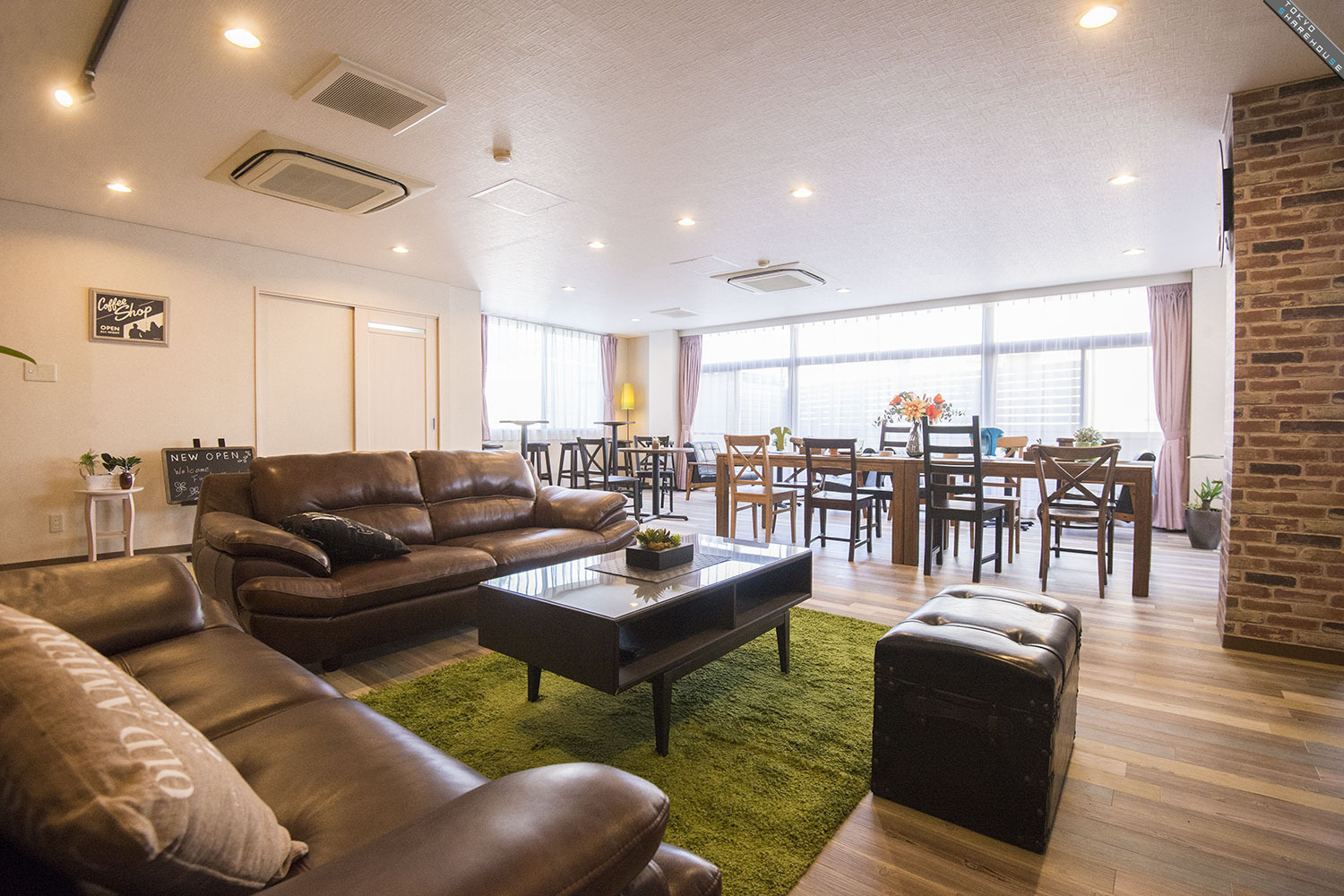 What did you think? The share house here is "First house Mizonokuchi 100+a" which interwhao is operating. Covering a day of a resident, it shows an surroundings of the house and daily life in the house. Spacious living room and kitchen in a common area, women-only floor, well-equipped kitchen and bathroom---. They can share a every little things, laugh together, worry together. Lin-san decided after house tour when she saw residents on the corridor, in the living room or kitchen, had some words with them.
"I'm interested in sharehouses but I was wondering if I could get along with other residents" There should be some people thinking about this. But a huge sharehouse has more people gathering in a common space rather than a smaller sharehouse. So it should be quicker to make friends.
Also, if a house event takes place on the day which you move in, you will get to know other residents soon according to the management company.
The residents in Firsthouse Mizonokuchi 100+a are Japanese and international, so I think you can learn Japanese and culture. Also, most Japanese can speak English so there doesn't seem to be a language barrier in this sharehouse. As the next place to stay, why don't you just choose this huge sharehouse?